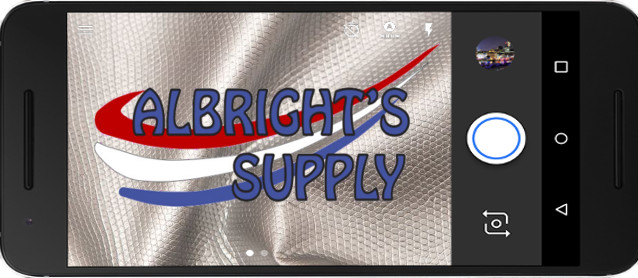 If you're having trouble finding leather, vinyl or cloth that matches the color of your client's car interior, Albright's Supply can help.
Simply use your camera phone to take a photo of the material in need of matching and text it to an Albright's Supply materials professional at (662) 872-9334. Include the vehicle's year, make and model, as well as the type of material you're seeking.
Albright's Supply will take it from there — searching their massive inventory for exactly what you need. When they find it, they'll text you back. Once satisfied, you can place your order via text message. Or, if you prefer, over the telephone or their easy-to-use website: AlbrightsSupply.com.
Of course, Albright's Supply offers other awesome services as well — including free foam cutting and free shipping. And if you're looking for a great bargain, check out their 10-yard store, where they sell hard-to-find quality fabrics at a discount price.
Specializing in automotive and marine trim, Albright's Supply has one of the largest inventories in the United States and a network that extends throughout the country.
Set up a free business account today by calling (662) 287-1451.