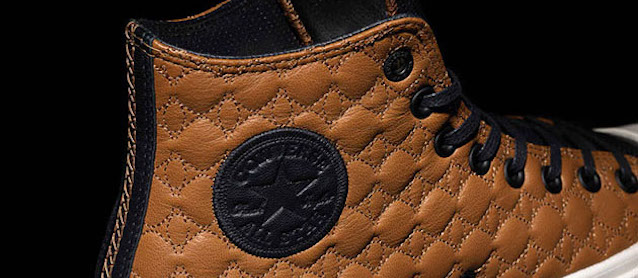 As evidenced by the new Converse Chuck Taylor II "Car Leather" pack, the peculiar relationship between the fashion and auto upholstery industries is still going strong.
The high-end Chuck is constructed from automotive-grade leather and dons pleats reminiscent of the Aston Martin Vanquish "Hour Glass" stitch. It also features hand stitching similar to what you'd typically find on a custom steering wheel.
No word yet on a Converse-inspired car interior, but it's not beyond the realm of possibility. Remember what Levi's did with the 1973 AMC Gremlin?
The new shoes cost $95, more than double the price of an ordinary pair.