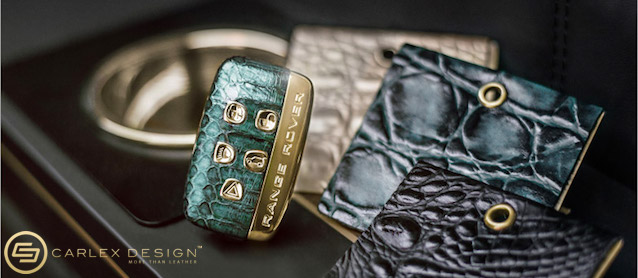 Not content with just trimming car interiors, Polish auto upholstery shop Carlex Design recently expanded their services to include customizing car keys — and the results are spectacular!
According to Carlex Design, their experts noticed that luxury automakers were not making keys to match the high-end nature of their automobiles. "Plastic bodies, rubber covered surfaces, logotypes from steel imitations, or buttons from fake silver, are only a few of the weak spots typical for premium car brands' keys," they said.
Bothered by this, Carlex Design customized Bentley and Range Rover key fobs to show clients what's possible. Their website states:
Carlex Design will design and produce custom car keys, using precious metals, rare leathers and gemstones.
Sample car key for Range Rover was made with highest attention to detail. Buttons are made of 24k gold plate, side of the key was casted in gold, while rest is covered with green snake leather.
This beautiful and prestigious car key will be perfect match of premium vehicle, as well as elegant details of owner's clothing.
Take a look for yourself: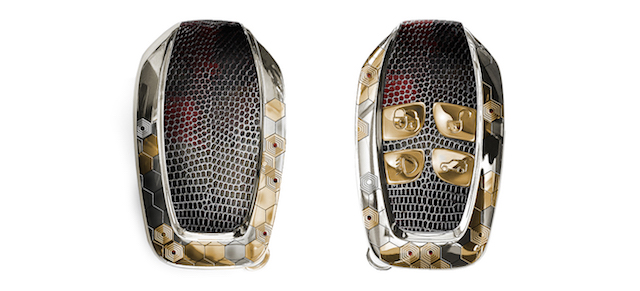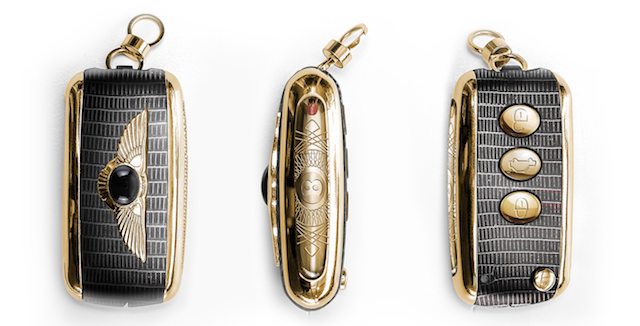 Pretty cool, right? To see more photos of Carlex Design's custom key fobs, visit CarlexDesign.com.