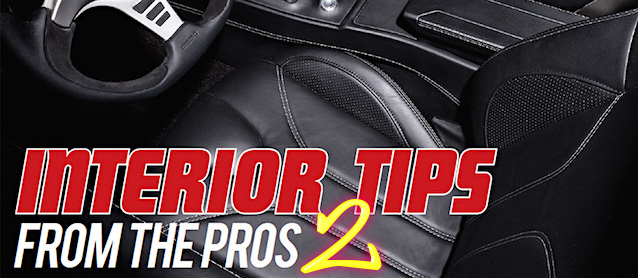 There's a lot to love about Goodguys Rod & Custom Associations' new article series "Upholstery Tips from the Pros." The insight it provides is helpful to rookies looking to improve their craft, as well as car enthusiasts who may not fully understand or value what we do.
Fortunately, the second installment is just as awesome as the first. This time, Good Guys talks to Hudsons Rod and Customs, Sid Chavers Company and Recovery Room Hot Rod Interiors.
Among the many helpful tips is this one by Recovery Room's Tracy Weaver:
Tracy explained the importance of planning ahead during the build process. "You really need to plan ahead on the wiring," he stated. "Customers could easily save 10-20 hours of labor by making sure their wiring is tidy and in place. Don't run a wiring harness diagonally across the floor! Or if you're going to have a center console, there's a perfect place for the wires to be routed.
"Also, be sure to have all of your interior components and accessories selected and bring them to the interior shop. For instance, have your window cranks or switches, door handles, lighting, AC ducts and such so they know what they're working with.
"Another important thing is to ensure the painter sprays at least one inch into the door. That will provide room for windlace. It also helps when the door panel needs to be cut back for the doors to shut properly."
To read the full article, visit "Upholstery Tips from the Pros #2." Don't forget to share it with your coworkers and clients on social media.