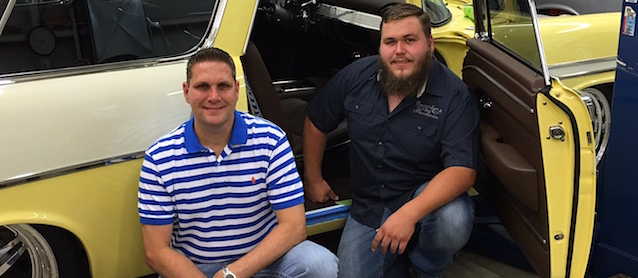 In 2012, we interviewed Shannon Walters of the award-winning shop Interiors by Shannon for our popular "10 Questions" article series. We recently reconnected with Shannon to find out how he's been doing since and to update our article, which you can read in the latest issue of The Shop magazine.
THR members may recall that in our first interview, we asked Shannon about whether or not he planned to expand his one-man shop. His response: "At some point I would like to pass my trade on to the next generation."
True to his word, Shannon has since hired the very talented Ricky Howard — who a lot of us follow on Instagram. The updated interview includes details on Shannon's work with Ricky, as well as new project photos.
Read along, as Shannon tells us how he learned to upholster, where his inspiration comes from and what's next for the Alabama shop. This is definitely an interview you don't want to miss!
To read the updated interview, pick up the October 2016 issue of The Shop or click here to read an online copy for free.