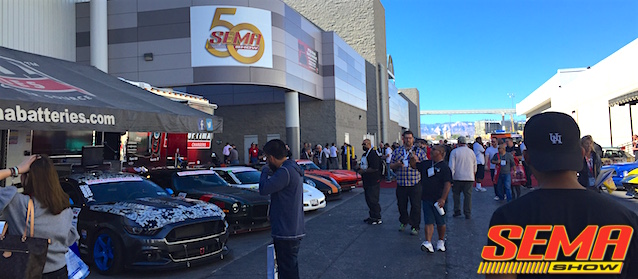 The 2016 SEMA Show is on fire! We're networking with industry leaders, learning about new products and checking out some jaw-dropping interior projects. There's a ton to see and report on — which we'll be doing in a series of articles that will be published on The Hog Ring over the next few weeks.
Today we met up with Matt Williams, Marc Elliott and Gordon Goodwin of The Haartz Corporation, who told us all about their latest materials for convertible tops, tonneau covers and SUV tops. We also stopped by Alea Leather's impressive booth, where we met Will Castro, star of Velocity's hit TV show "Unique Rides," and learned more about Alea's latest insert panel designs and LED options.
Of course, we also visited a number of other booths to learn about their products — including The Seat Shop, Webasto, Restomod Air, TMI Products, Johnson Window Films and others.
Chatting with talented auto upholstery professionals and interior enthusiasts was also a blast. Among the many talented folks we met was Michael Manns, owner of Manns Restoration. He told us all about the stunning 1971 Plymouth Barracuda he had on display.
Our day ended with a big dinner, a few drinks and some good laughs!
To keep up with The Hog Ring on the convention floor, follow us on Instagram @TheHogRing, where you'll find photos like these: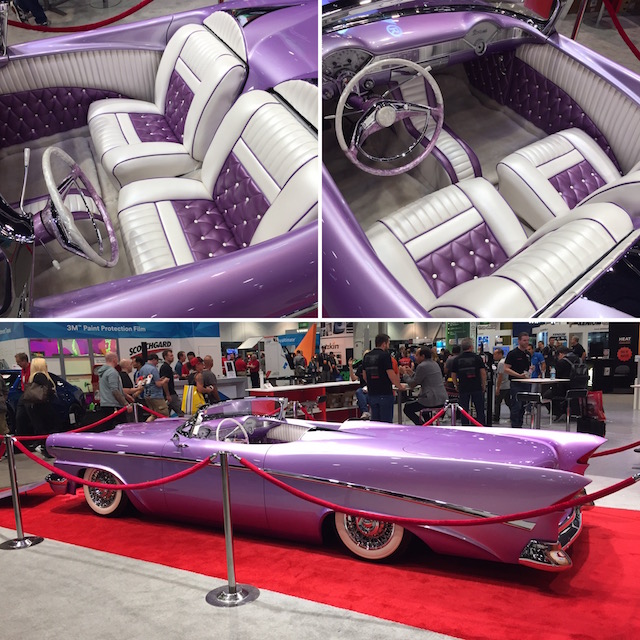 1958 Packard Concept with custom interior by Divine's Custom Interiors.
1971 Plymouth Barracuda "Orangasm" by Manns Restoration.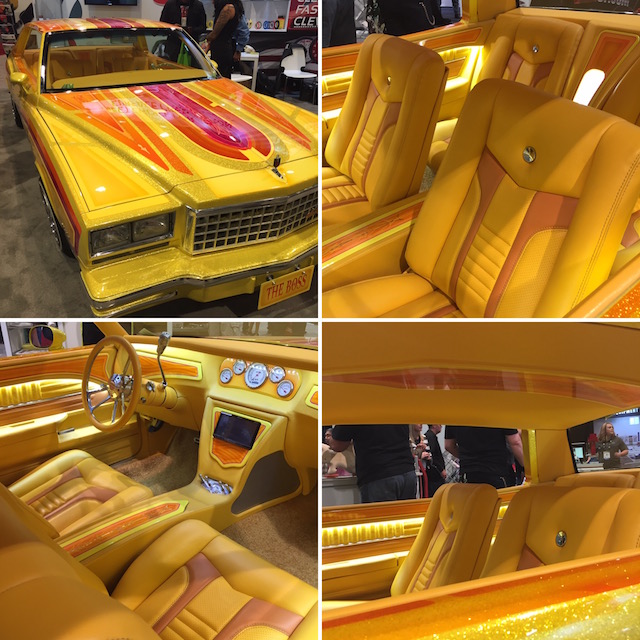 1980 Chevrolet Monte Carlo by California Upholstery.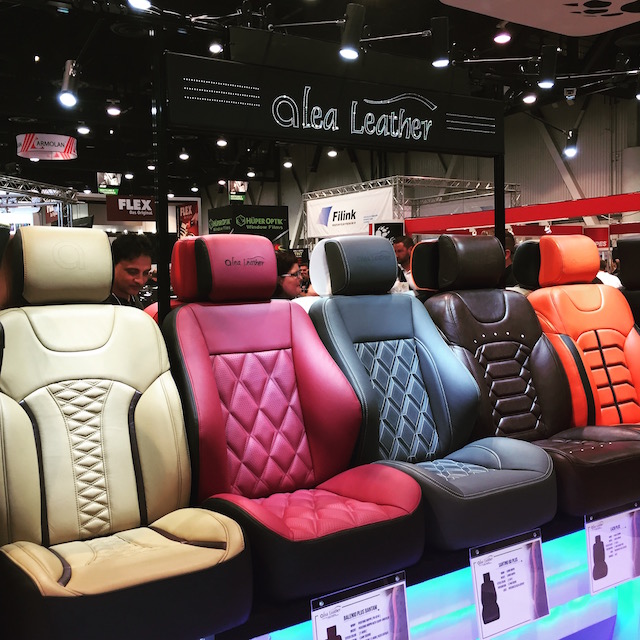 Check out some of Alea Leather's gorgeous premium seat covers on display.
If you're at the show and want to meet up, drop us at note at info@thehogring.com.