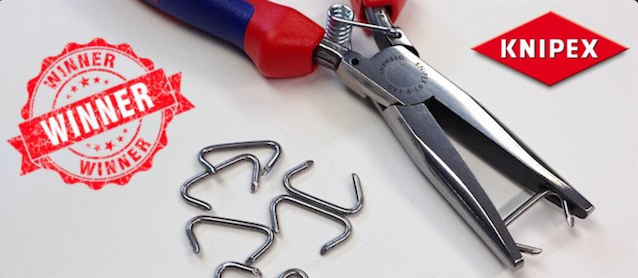 Congratulations to Richard Perez of R.P. Interiors, Inc. in Horseheads, New York, for winning our Knipex hog ring pliers giveaway!
We were overwhelmed by the number of trimmers who entered the contest by tagging #TheHogRing in photos of their pliers on Instagram and Facebook. To keep things fair, we placed everyone's name in a bowl and picked out one lucky winner.
To learn more about Knipex's unique needle-nose hog ring pliers, read our review, which includes purchase information.
Of course, we can't end the contest without giving a shout out to some of the funniest and most creative photos submitted. There were so many, but below are five of our most favorite:
http://instagram.com/p/BNH3pExFuTZ/
Stay tuned to The Hog Ring for more awesome contests and giveaways!