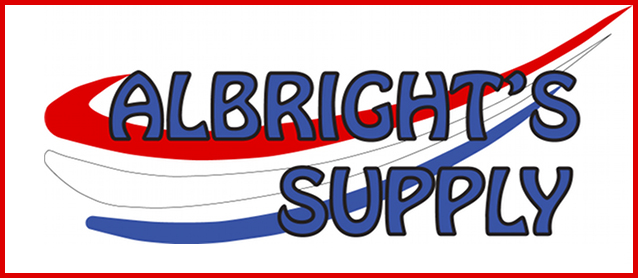 Albright's Supply is celebrating Christmas and ringing in the New Year with a slew of awesome sales and promotions. Check out their December newsletter for details.
Specializing in automotive and marine trim, Albright's Supply has one of the largest inventories in the United States and a network that extends throughout the country.
On promotion this month are:
Vinyl top molding, end pieces, corner pieces and tracks.
Vinyl-coated polyester, perfect for tarps, industrial curtains, dividers and covers
Staple-pull pliers, manufactured from high-quality forged steel
That's not all. The pros at Albright's Supply will help you match any OEM fabric by text message. Simply snap a photo and send it to (662) 872-9334 and they'll do the rest!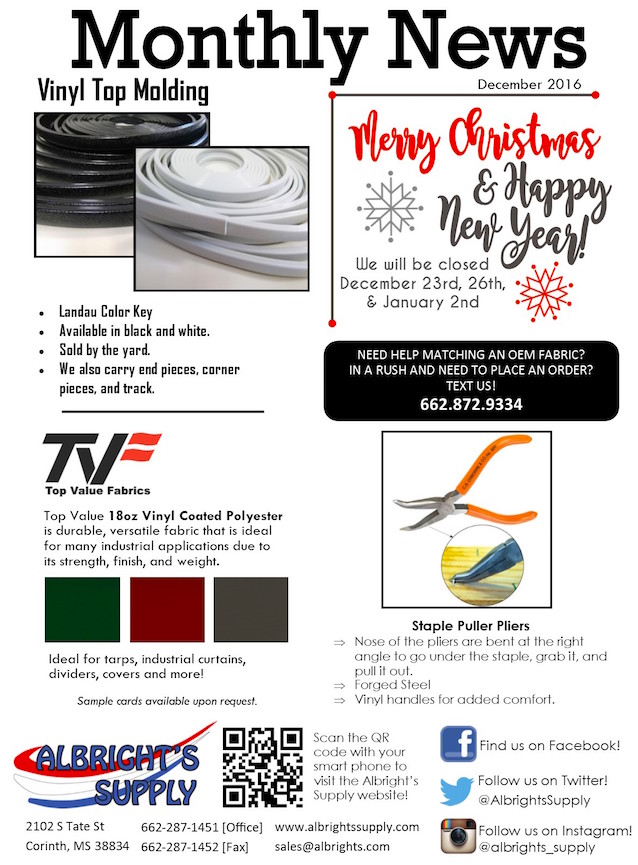 Family owned and operated since 1947, Albright's Supply has its feet planted firmly in our craft. Chris Albright, who runs the company, is a second-generation trimmer who grew up cutting, sewing and installing seat covers just like us.
To learn more about Albright's Supply and browse their online inventory, visit AlbrightsSupply.com. To set up a business account today, call: (662) 287-1451.
Of course, you can also follow Albright's Supply on Facebook and Instagram.