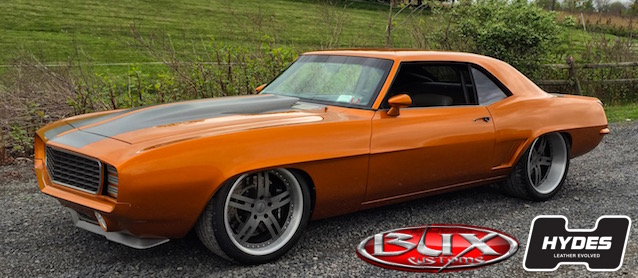 Auto upholstery professionals who work with leather must develop a deep knowledge of its characteristics. After all, there's a lot to consider: quality, grain, color, feeling, durability, treatment, application, etc.
Automotive leather is particularly tricky because unlike other types used in clothing and furniture, it must withstand a lot of rubbing, ultraviolet rays and extreme temperatures. Simply choosing a hide because it's priced right or looks good, without taking into consideration any other factors, is a recipe for disaster — as the hide may quickly wear, crack, rip and ultimately ruin your project and shop's reputation.
Among the best types of automotive leather is Nappa, which is celebrated for its consistent smooth grain, supple touch, high durability and quality finish. It's the type of leather often found inside the world's mostly highly acclaimed vehicles.
Of course, it takes a lot of time, knowledge and experience before you're able to point out the differences between Nappa and other types of leather. And sometimes, budget suppliers will take advantage of trimmers' limited understanding to sell them inferior knockoffs.
The best way to learn is to partner with a trusted supplier who will take time to explain and work with you on each and every project, ensuring that you've chosen the correct type, grain and color hide for an outstanding result.
Increasingly, auto upholstery shops across North America are turning to Hydes Leather to help them do just that. The reasons are plentiful: Hydes focuses solely on automotive leather, so fully understands our needs; has a vast supply chain and can source OEM leathers for most high-end cars; only sells high-quality hides with few imperfections, resulting in less waste, higher yields and more profit; and even does custom dying for one-off projects.
One auto upholstery shop that works closely with Hydes Leather is Bux Customs, a Pennsylvania shop whose jaw-dropping work we profiled in October.
We recently chatted with Chris McClintock of Bux Customs about his work with Hydes Leather and switch to Nappa leather. His answers were both interesting and insightful.
Below is a transcript of our conversation.
Aaron Laithwaite, owner of Hydes Leather, told us that you recently made the switch to using Nappa. What were you using before?
I was generally using Wollsdorf Leather's "Finesse" and Dani Leather's "Florida" lines. Both are soft, smooth-grain leather that I've used in multiple builds.
Why did you switch from those types of leather to Hydes' Nappa?
My original switch was honestly due to color choice. Even having my preferred leather lines, sometimes the hunt for the perfect shade dictates what I'll use. I met Aaron of Hydes last year at SEMA. He was very knowledgeable about Nappa leathers and I was open to what he had to offer. At the time I was looking for a specific shade of grey and a Mercedes Benz OEM leather he offered was the best option.
What qualities does Nappa provide that other general-use leathers don't?
In most cases, it has a slightly thicker hide, more durable and personally, I like the way it stitches up. Because it has less stretch than others, patterning has to be on point but once it's right, that seat can look like it was molded.
What are the pros and cons of working with Nappa leather?
My first experience using Nappa was with a Mercedes Benz leather. It was a pre-shrunk leather. Mercedes does that so five years down the road their car interiors won't be worn and stretched and can be sold as certified.
The interior we were doing was far from a basic, clean-style build. We were going a little over the top with the panel builds and using leather with little-to-no stretch wasn't my best decision. Although in the end, that leather looked like molded plastic on the panels.
I looked at the seats like a test. In the beginning, it would've been easy to return the hide and say I couldn't use it, but instead I used it as a challenge. It didn't scare me off. In fact, I just finished our fourth Nappa interior.
What would you say to trimmers who aren't using Nappa leather? 
It certainly has its benefits. Some of the softer, thinner leathers are great at times when you're using them, until you see them getting worn in and loosening up down the road. I mostly like the way Nappa stitches, with or without sew foam.
I feel like there are better and worse applications for it. I am not solely using Nappa, though. I like options — colors, sheen, grain, thickness. Everything plays a role.
What do you look for in a leather supplier?
I do like to have a personal relationship with my supplier. Someone that invests themselves into their products the way I do with each interior. A supplier that has knowledge with the variations of their product, knows what I'm using it for and can give advice if it's the right or wrong choice.
Why do you purchase from Hydes Leather?
I've hung out with Aaron at numerous shows. He's a good dude, he stands behind his products and cares how the application is working out.
Chris wasn't he kidding when he mentioned that "molded" look. Check out this 1969 Chevrolet Camaro he recently completed using Hydes' Nappa leather.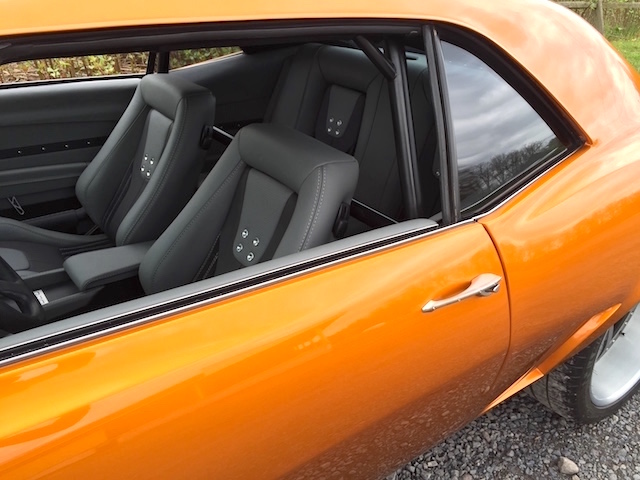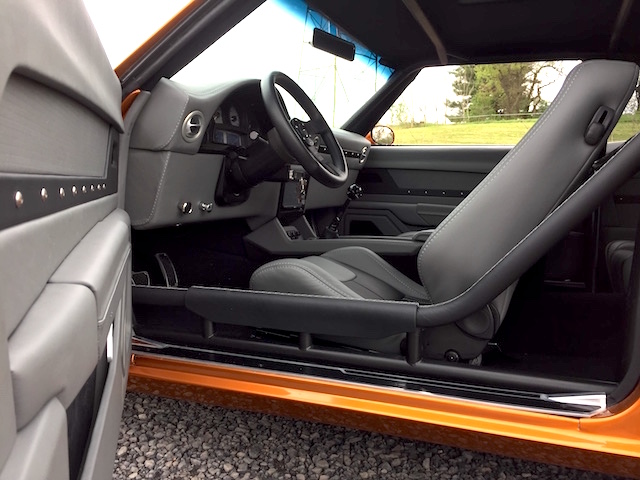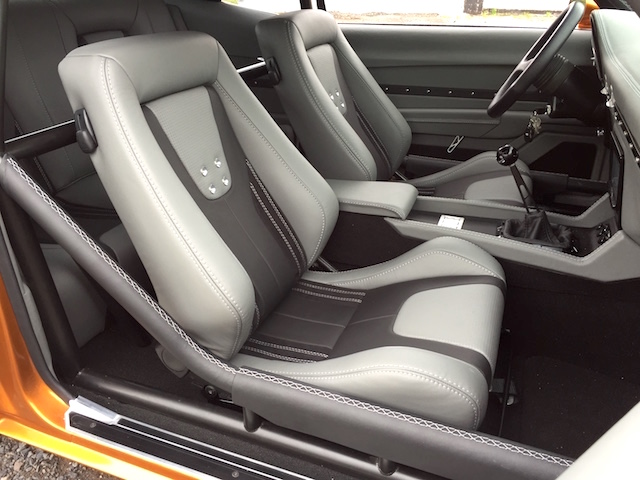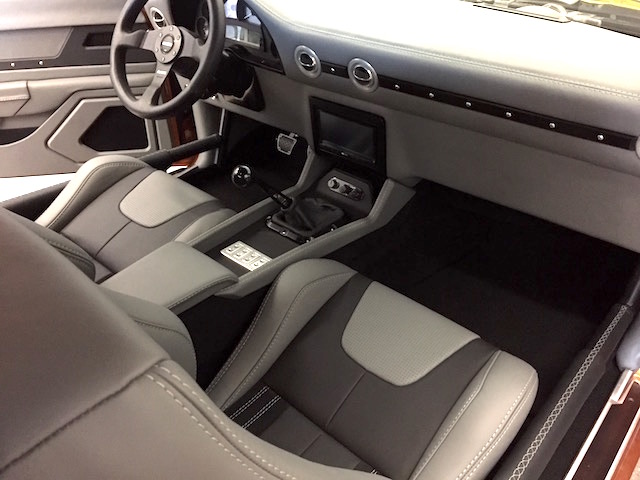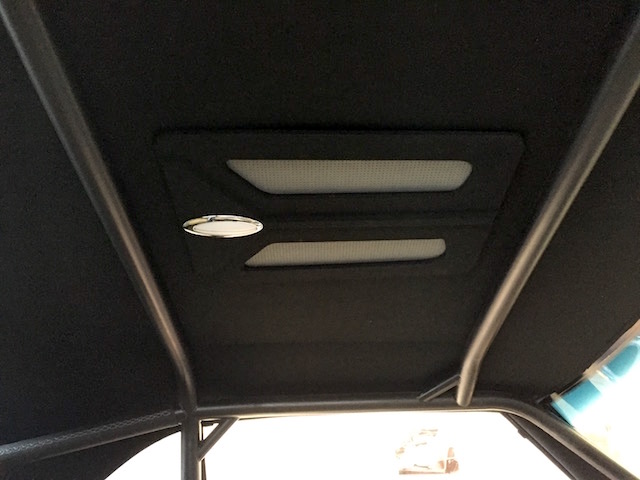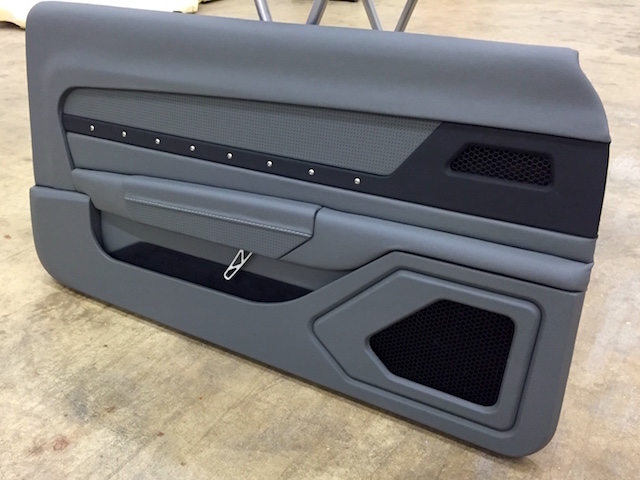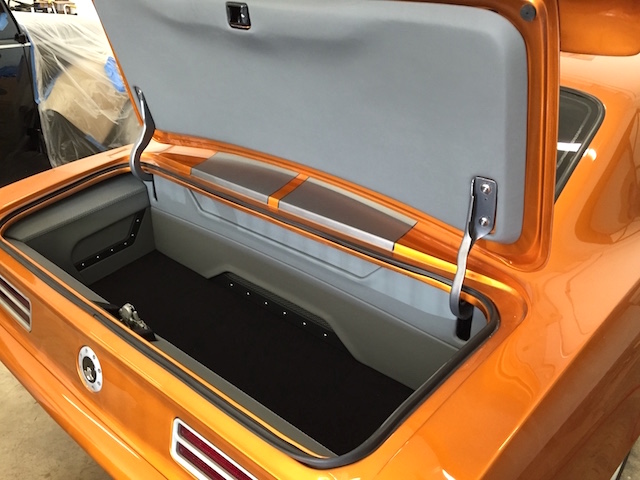 Aside from leather, Hydes also offers a wide range of unique services —including computerized stitching, color-matching, custom dying, perforation, embossing, etching, embroidery, skiving and weaving. Hydes is also North America's largest distributor of Alcantara, with 118 colors in stock!
For more information, call Hydes Leather at (604) 446-0379 or visit HydesLeather.com. You can also follow them on Facebook, Twitter and Instagram.