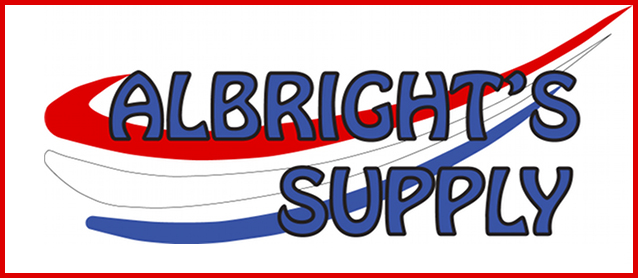 Have you ever ordered materials from one supplier only to find out later that another sells the same thing for significantly less? Has a supplier ever charged you more for shipping than the actual product you ordered? Were you ever made to wait so long for a delivery that the customer cancelled the job?
Scenarios like this stink. But they're common when dealing with subpar suppliers.
That's why we're such huge fans of Albright's Supply, who — through a combination of smart business practices, a high-tech inventory system and a free shipping program — has managed to perfect its customer service, cut its costs and pass those savings onto our shops.
Here's how they do it:
Smart Business Practices – Albright's Supply houses one of the industry's largest inventories of tools, supplies and materials. To maintain it, they cut deals with industry manufacturers and buy in bulk. This allows them to sell quality, brand-name products to us at a price that many competitors can't match.
High-tech Inventory System – In 2014, Albright's Supply implemented a digital inventory system that allows them to manage their massive warehouse and fill orders quicker and more accurately than ever before. The system has saved them a lot of time and money, which they've passed on to us by reducing prices even further.
Free Shipping Program – Albright's Supply is the only industry supplier to provide free shipping on all orders totaling $150 or more. Orders that cost less are only charged a $10 flat rate, so shops know what shipping costs will be when drafting job estimates. What's more, orders placed before 4:00 pm CST are shipped the same day.
For these reasons, Albright's Supply has become the industry's low-cost leader for thousands of supplies, tools and materials. Check out the following video to learn more:
To set up a FREE business account with Albright's Supply, call (662) 287-1451 or visit AlbrightsSupply.com.