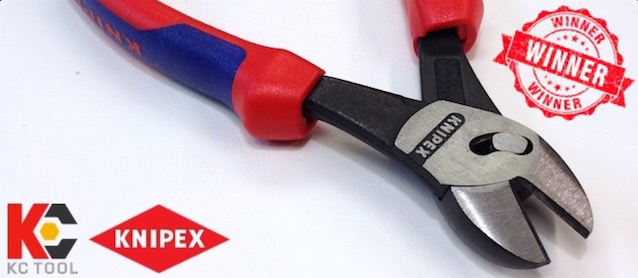 Congratulations to Adam Logie of Finish Line Interiors in Santa Clara, California, for winning our Knipex Diagonal Super Cutters giveaway!
We were overwhelmed by the number of trimmers who entered the contest by tagging #TheHogRing and #KCTool in photos of their cutters on Instagram and Facebook. To keep things fair, we placed everyone's name in a bowl and picked out one lucky winner.
To learn more about Knipex's Twinforce Diagonal Super Cutters, read our review.
Thanks to KC Tool, America's #1 German tool distributor, for sponsoring this awesome giveaway. To purchase your own Knipex's Twinforce Diagonal Super Cutters, visit KCToolCo.com.
Stay tuned to The Hog Ring for more awesome contests and giveaways!