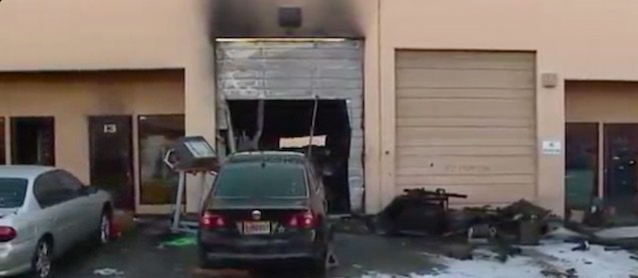 Days before the new year, Wizard's Custom Interiors in Las Vegas, Nevada, was ravaged by flames that consumed more than a dozen vehicles, including a 1928 Ford Model T.
The Clark County Fire Department, Las Vegas Fire & Rescue, and the North Las Vegas Fire Department were called to the scene on December 27 at 3:24 a.m. The fire reportedly traveled quickly throughout the building and caused portions of its roof to collapse.
Although no one was injured, owner Luis Valadez said 16 vehicles — mostly classics — were destroyed.
Customer Randal Brown, whose 1981 Buick Regal low rider was lost in the blaze, told local news station KTNV that he had planned to gift the car to his son.
"I was like in disbelief because at first I thought maybe a little bit of dust on the car, a couple scratches here and there, but when I seen the picture it kind of shocked me for a little bit," said Brown.
Police are still investigating the cause of the fire.
Though it's not always possible to prevent fires, remember that auto upholstery shops can take steps to limit their losses — such as storing combustible items properly, ensuring their buildings are up to code, and staying on top of their insurance policy coverage terms and payments.
To learn more about insurance policies, read our articles: "Is Your Auto Upholstery Shop Insured?" and "Understanding Auto Shop Business Insurance."
Also, please join us in wishing the team at Wizard's Custom Interiors and all their customers a speedy recovery.