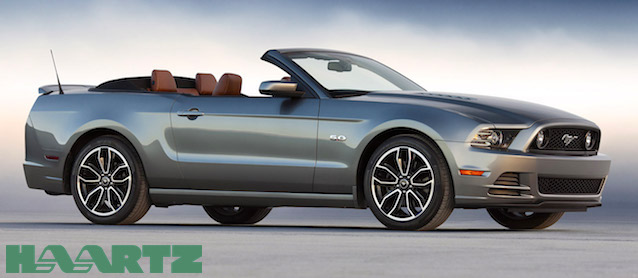 Whether you're ordering a replacement convertible top or creating one from scratch, it's important that the fabric used be original — because that's the only way to guarantee that the new top will be just as good as the last.
To help top manufacturers and auto upholstery shops match OEM top fabric, The Haartz Corporation recently updated its free "Find Your Top" online database.
The database covers a wide range of makes and models, from the Kia Sportage to the Rolls-Royce Dawn. In fact, every vehicle since 1982 that's topped with Haartz fabric is listed. Simply input the make, model and year vehicle you're searching for, and the database will reveal what type and color Haartz fabric was used to make the convertible top.
For example, here's what the database reveals for the 2013 Ford Mustang GT:

Haartz' Twillfast RPC is an acoustically enhanced 3-ply topping with acrylic twill weave facing, rubber inner-layer and polyester dobby backing. Using another fabric to make the the 2013 Ford Mustang GT's convertible top could cause problems.
Matthew Williams, director of business development at Haartz, explains:
When replacing soft top convertible material, maintaining the original quality is important as the imposter materials will lead to a number of problems, including improper fit, poor acoustics and reduced durability. Our "Find Your Top" system offers a comprehensive list of material Haartz has supplied to OEMs dating back to 1982. This ensures customers have the right material — the original material — for their vehicle.
We agree, and think its awesome that Haartz has made this database available for free to all manufacturers and auto upholstery shops. No doubt, it's an invaluable resource that you'll want to bookmark.
To try the "Find Your Top" database, visit Haartz.com/find-your-top.
To learn more about The Haartz Corporation, the world's leading supplier of automotive topping fabrics, visit Haartz.com.