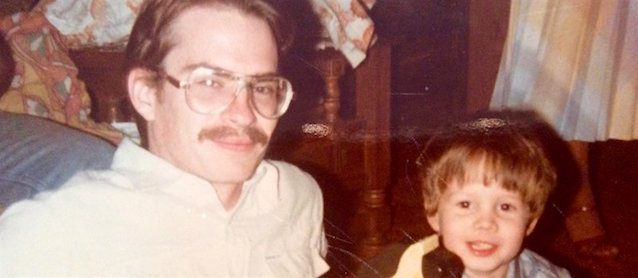 Two families in our industry are reeling after having just learned that a man convicted in a 1989 double homicide at A&A Auto Fabric Co in Kansas City, Missouri, will soon be released from prison.
On February 23, 1989, Edward Ramsey and his uncle Ricky Ramsey entered the auto upholstery shop to pick up a car. The amount they owed for a new convertible top was $700 — but they had no intention of paying.
Instead, Edward and Ricky forced trimmers Mark Weibel (pictured) and James Gaither to lay on the garage floor and shot each in the back of the head "execution style," according to state prosecutors. The Ramseys then robbed the men and left in the car.
Edward, who was 17 years old at the time, claimed that he wasn't a triggerman. Prosecutors countered the claim, but it didn't matter. According to Missouri law, anyone involved in the commission of a crime that results in death can be held equally responsible.
The Ramseys were each convicted of two counts of first-degree murder and sentenced to two life terms without the possibility of parole.
However, Edward eventually caught a break. After serving nearly 30 years in prison, the U.S. Supreme Court ruled last year that mandatory sentences of life without parole for juveniles violates laws against cruel and unusual punishment. As such, his case was reevaluated.
Following a parole hearing in December, the Weibel and Gaither families were notified this week that Edward, now 45, will be released from prison in 2021. Naturally, they are shocked and dismayed.
"He should never be released from prison," Paul Weibal told the Kansas City Star, before adding that the murder of his brother meant his nephew David had to grow up without a father.
Jeanna George, Mark's niece, said: "Maybe other people deserve a second chance, but he does not. We never heard any sense of remorse from him."
The families know there's little they can do to stop Edward's release, but have started an online petition pleading with authorities to reverse the decision.
"The news of the parole hearing to our families has brought to surface so much anger, sadness, loss and fear," says the petition.
"The day of the murder two men lost their lives, so in return, the two men guilty should forever lose their freedom."
To learn more about the case, read the full article in the Kansas City Star: "Man convicted of 1989 double murder will be set free, devastating victim's family."
Sign the petition: To add your name to the list of people opposing Edward's release, click here.