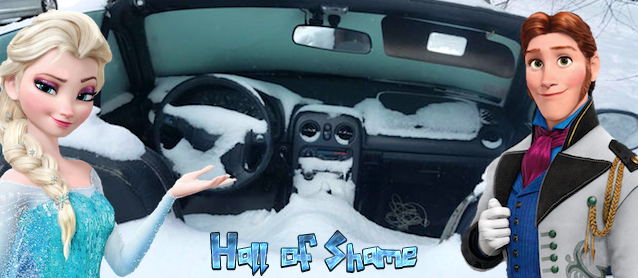 Some ill-willed prankster stole the top of a 1997 Mazda MX-5 Miata last week in the middle of a Chicago snowstorm — causing irreparable damage to the car's interior.
According to DNA Info, residents in the Ukrainian Village neighborhood noticed the top missing on Monday morning, but it wasn't until Tuesday evening that they located the car's owner. During that time, it snowed more than 8 inches, and the vehicle's cabin was completely frozen over.
"The top was on when he parked it and the top was completely stolen and the window was smashed in," said the car owner's girlfriend. "We are not sure [yet] if they stole anything."
Take a look for yourself: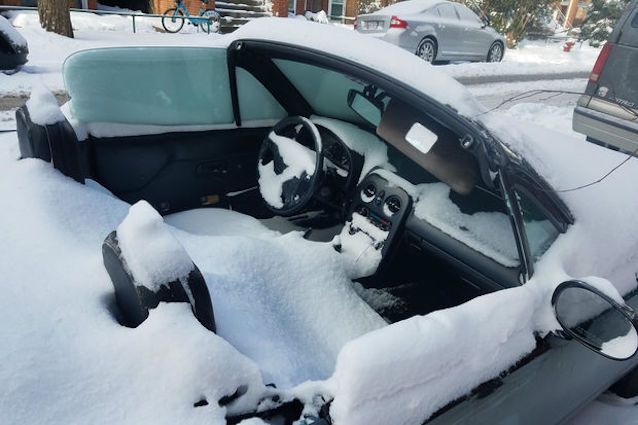 This, folks, is why we prefer quality soft tops made from Haartz fabric over removable hard tops. There's nothing to steal or store, and passengers stay just as warm.
As for the Miata, police still don't know who's responsible. But our money is on Prince Hans — who we're inducting into The Hog Ring's "Hall of Shame."
Of course, you can't press charges against a Disney character, so I guess the owner will just have to let it go… (badum tish!)