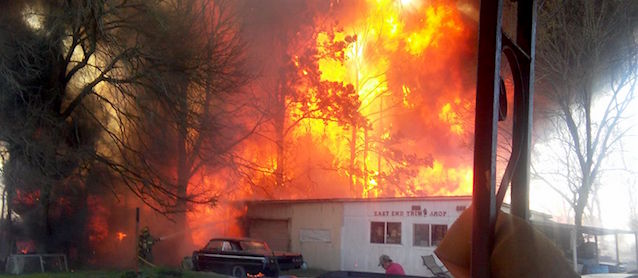 A 50-year old auto upholstery shop in Rockdale, Texas, burned to the ground earlier this month after a neighboring propane business caught fire.
The blaze, which sent two firefighters to the hospital, also destroyed a 12-unit apartment complex and 11 vehicles, according to the Austin American-Statesman.
Joe Cavazos, owner of East End Trim Shop, said he was outside of his auto upholstery shop when he noticed smoke rising from the propane business. "The next think I know," he said, "there were flames everywhere."
Before the fire consumed the entire shop, Joe ran in and saved his latest project, a custom red and white bench seat.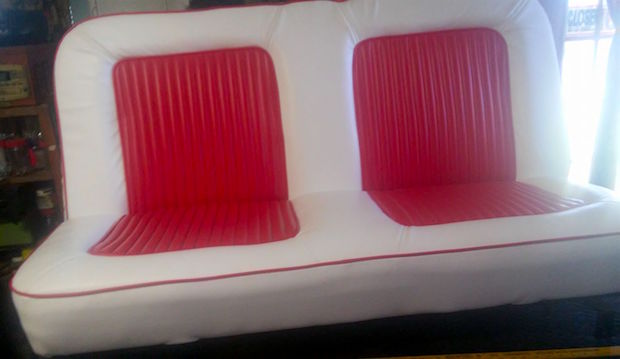 Everything else was destroyed. Even worse, Joe's shop was not insured, so the loss of his decades-old business will not be recouped.
To help Joe rent another garage and reestablish his business, the Cavazos family has started an online fundraiser, with the goal of raising $4,000. So far, they've raised about $800.
How to help: If you'd like to contribute to the fund, you can do so by clicking here.