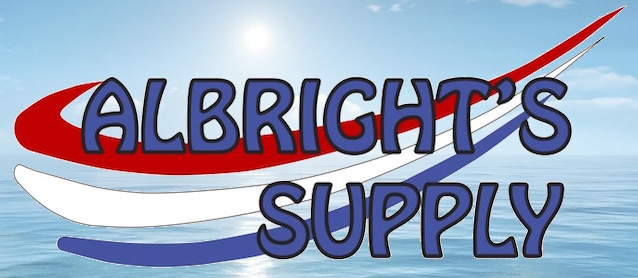 If your auto upholstery shop also repairs boat interiors, check out this month's Albright's Supply newsletter, which offers a significant discount on Recacril marine canvas.
If you're not familiar with Recacril, know that it's comparable to popular brands Sunbrella and Tempostest, but costs significantly less. In fact, Albright's Supply put together a handy chart that makes comparison between the three bands quick and easy.
Until May 31, Albright's Supply is offering Recacril at 15% off — so act fast!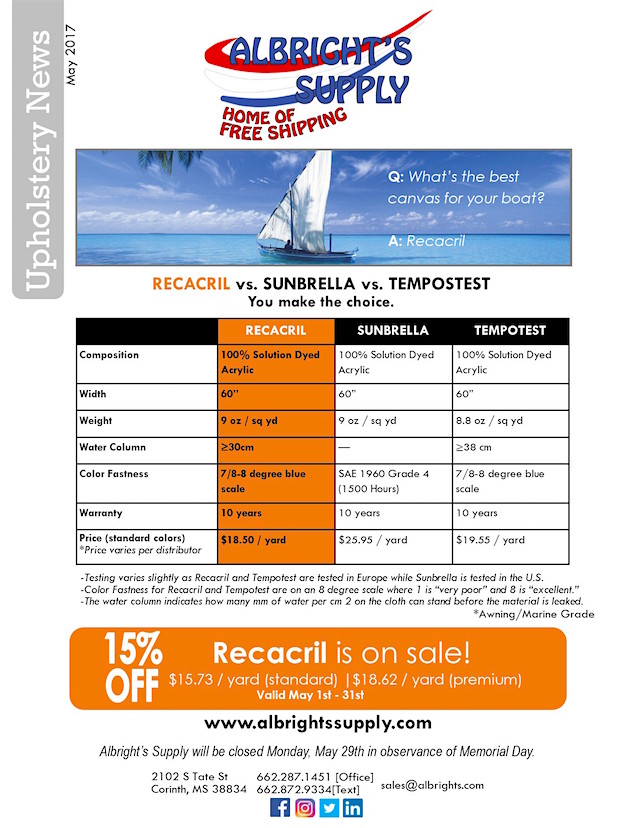 Family owned and operated since 1947, Albright's Supply has its feet planted firmly in our craft. Chris Albright, who runs the company, is a second-generation trimmer who grew up cutting, sewing and installing seat covers just like us.
To learn more about Albright's Supply and browse their large online inventory, visit AlbrightsSupply.com. To set up a business account today, call: (662) 287-1451.
Of course, you can also follow Albright's Supply on Facebook and Instagram.