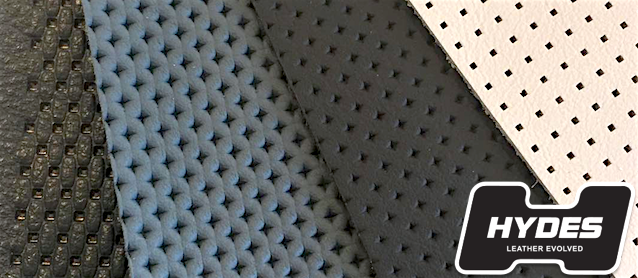 Last week's WardsAuto Interiors Conference in Detroit, Michigan, hosted a panel titled "The Future of Premium Materials," during which industry leaders discussed various fabrics, including leather.
For professionals who were unable to attend the event, WardsAuto published an article summarizing the panelists' comments. It's a short piece that provides loads of insight into the future of our industry.
Below is an excerpt:
Either in response to consumer preference or because of disappearing rare-earth metals, Thomas Gould [of automotive supplier Adient] anticipates alternative high-tech fabrics and man-made materials such as leather grown from DNA will begin to supplant the traditional leather, metal, wood and fabrics now in use.
Don't be too quick to count out leather, argues Stephen Jeske, senior vice president-sales, marketing and product development at GST Autoleather, one of three global suppliers of leather products.
"People love the look, they love the feel and they love the aroma" of real leather, Jeske points out. Leather is natural, customizable and as a beef-industry byproduct is even eco-friendly, Jeske notes, so it's doubtful the material will go out of favor any time soon.
But change is coming in terms of how leather is treated, with antiquing, laser etching, quilting and use of perforation as key design trends in the industry.
Interestingly, the future of leather is already here — as many of the design trends the panelists predicted will become popular are currently offered by Hydes Leather. These include custom leather embossing, laser etching, computerized stitching, perforation and weaving.
Auto upholstery shops interested in staying ahead of the design curve and setting trends in their regional markets could take advantage of these services now before they become ubiquitous.
The article goes on to discuss a likely return to wood and metal trim, as well as the advent of smart fabrics that will control in-cabin devices, such as stereo systems and air conditioners.
To read the full article, see: "Leather, 'Decotainment' Find Space in Future Interiors."