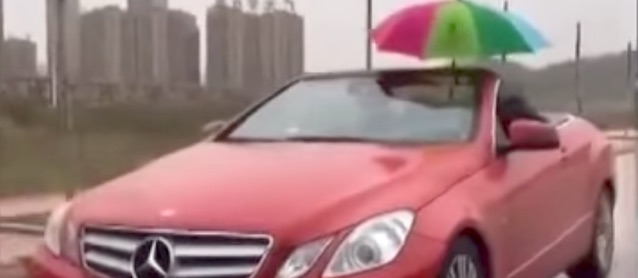 Who needs a convertible top when you have… an umbrella?
A Chinese man in Guangyuan, Sichuan Province, was recently spotted cruising down the highway in a Mercedes-Benz with the top down in the pouring rain.
Although his upholstery was likely ruined, he remained dry and comfortable — thanks to the rainbow umbrella he was carrying.
Seriously, take a look for yourself…
Was his top stuck? Was the fabric torn? Or was he too lazy to flick the switch and raise the roof? We'll never know. We're just happy someone managed to capture this ridiculous moment on video.