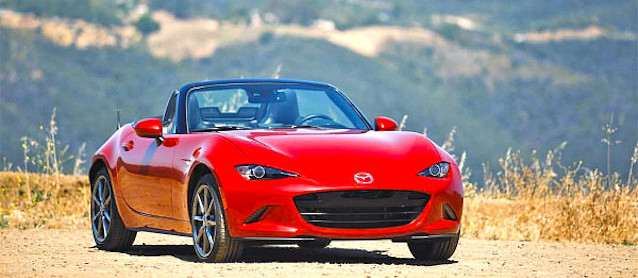 The Haartz Corporation is sponsoring the coolest event of the summer: Droptops & Dirt!
The annual gathering in Malibu, California, combines off-road and convertible vehicles, which attendees can drive on challenging trails and scenic roads.
More than 30 brand new vehicles will be available to drive — including the Chevrolet Camaro, Ford Raptor, Jaguar F-Type, Nissan 370Z, Jeep Wrangler, Fiat 500 Abarth, Honda Ridgeline, Mazda MX-5 Miata, Land Rover Discovery, Lexus GX 460, Toyota Tacoma, and more!
Of course, every single droptop there will feature convertible topping fabric by Haartz!
The event, which is only open to members of the Motor Press Guild, includes a lunch and afterparty sponsored by Volkswagen. Haartz will also host two contests during the event — a trivia game and social media challenge.
"The Motor Press Guild encompasses some of the most influential automotive media in the industry and the annual Drop Tops & Dirt event is a great venue to showcase our softtop convertible material," said Matt Williams, director of business development for Haartz. "The vehicle lineup for this year's event encompasses the full spectrum of our material offerings."
Droptops & Dirt will be held on Tuesday, June 20 at Calamigos Ranch in Malibu, California. For more details, visit MotorPressGuild.org.