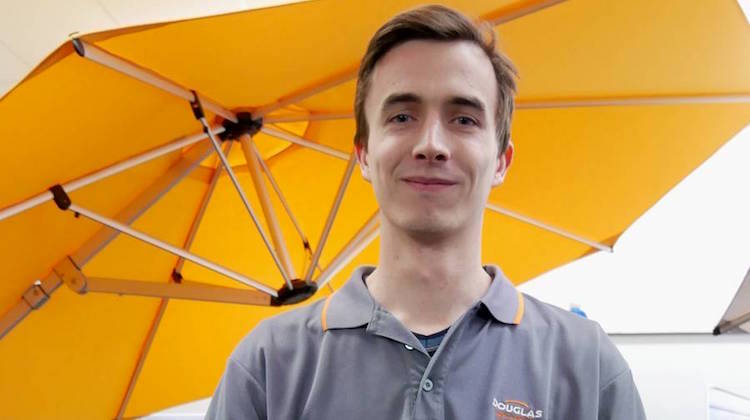 Congrats to Ryan Stewart of Douglas Auto & Marine Upholstery for winning the Outdoor Fabric Products Association of New Zealand's "Apprentice of the Year" award.
Ryan, who began his apprenticeship in November 2015, was challenged to fabricate a messenger bag using set criteria that would demonstrate his skills behind a sewing machine. His opponents included other textile apprentices across the country who had also been training for less than 18 months.
Inspired by his favorite football team, Ryan designed and produced a messenger bag donning the New England Patriots' logo and color scheme. The judges were blown away by what he was able to create after such a short time in the industry.
"I learned how to do piping, which is something I had never done before. I also really enjoyed picking out the fabrics and colors and providing the reasoning behind my choices to the judges," Ryan told Hawkes Bay Today.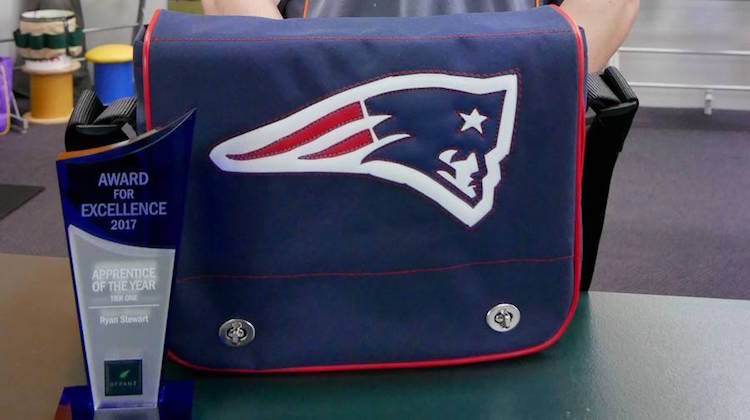 Mike Konig, Ryan's boss at Douglas Auto and Marine Upholstery in Hastings, was equally impressed.
"This award is a great reflection of the skill and attitude that Ryan brings to his work every day," said Mike. "It also reflects on the training he receives in our workshop. It is wonderful seeing young people with the right attitude being recognized in this way."
Shortly after graduating high school and a brief stint in retail, Ryan began pursuing a career in auto and marine upholstery, according to a blog post on his employer's website.
"I quickly found that having variety in my work was something I really enjoyed," said Ryan. "I felt that having a trade would be extremely useful in life going forward and was more than happy to start an apprenticeship."
Ryan clearly has a bright future ahead of him. We look forward to what he does next.