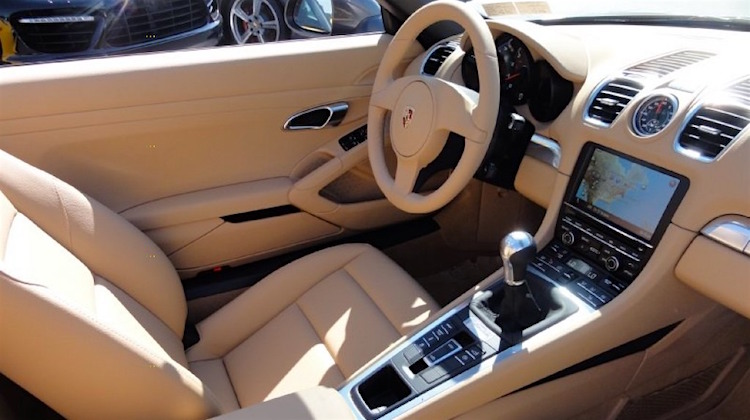 The reason most automakers equip their vehicles with black dashboards is to prevent glare, which could be dangerous to drivers. Porsche decided to buck this trend in 2007 – 2016, and is now paying for that decision in a really strange way.
The luxury automaker recently settled a class-action lawsuit brought against it by drivers who said it's light-colored dashboards and trim are causing blinding glare. Porsche is renowned for its cognac, Luxor beige, natural brown, platinum grey and sand beige colored dashboards, which are often adorned with reflective metal trim.
Although drivers claim the light colored dashboards are a safety hazard, there are no reports of accidents, injuries or owners who stopped driving their cars because of the dashboards.
Nevertheless, Porsche reached a settlement with the plaintiffs in the case. The terms state that the company must pay $50 – $175 to any Porsche owner who was forced to buy sunglasses or make other modifications to their car to reduce glare, according to Motor Trend.
In other words, Porsche is buying every driver a brand new pair of sunglasses — a strange, common sense resolution that the drivers actually requested.
Ironically, the payout isn't nearly enough to buy Porsche-brand sunglasses.