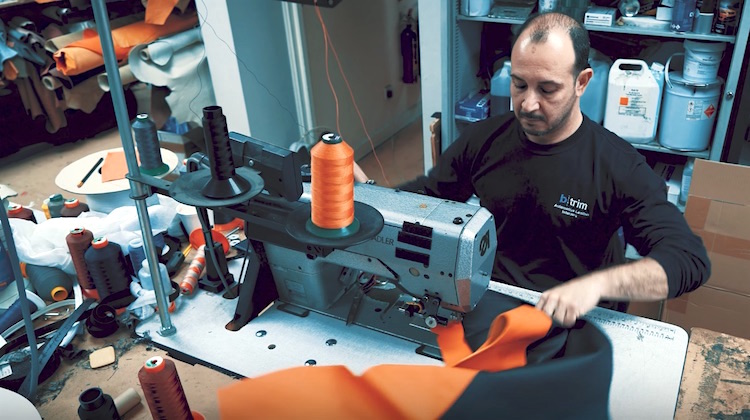 In need of some Monday morning motivation? Check out this video by B-Trim, in which they completely redesign the interior of a Bentley Bentayga.
The world's most luxurious (and expensive) SUV doesn't leave much to be desired. However, B-Trim still manages to improve its interior, transforming it into a work of art.
The London-based trim shop upholstered nearly every inch of the Bentayga's cabin with immaculate precision, including its headliner, trim panels, door cards, dashboard and, of course, seats.
B-Trim achieved a sporty yet tasteful look by utilizing a bold, two-tone orange and black color palette and a range of textures, including suede, leather, perforation, diamond quilting and genuine weaving.
The finished product is a masterpiece. Take a look for yourself…
To learn more about B-Trim, visit B-Trim.co.uk. Follow them on Facebook, Instagram and Twitter.