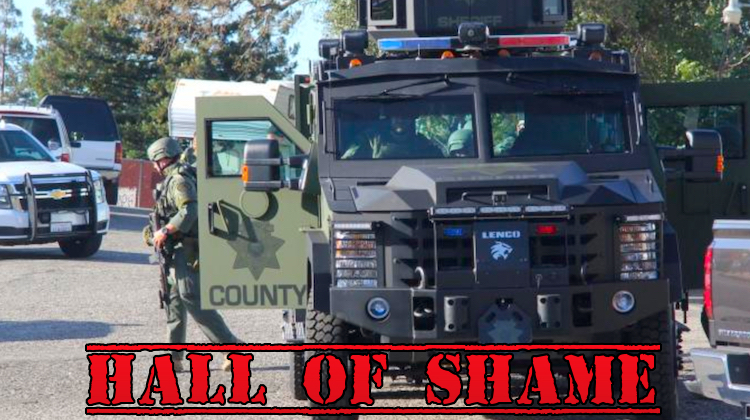 Law enforcement officers raided Scott Auto Trim in Auburn, California, on Wednesday as part of an ongoing investigation into the sale of methamphetamine and other illegal drugs in Placer County.
SWAT vehicles and Placer County Sheriff's Office patrol SUVs descended on the trim shop around 8:30 am to execute a search warrant. Owner Oscar Medina, 35, had been under investigation by a multi-agency drug task force for sometime, according to the Auburn Journal.
During their search, officers found numerous narcotics, including meth. They also recovered a disassembled shotgun and ammunition, according to the Placer County Sheriff's Office.
Medina and accomplice Pedro Lemus were promptly arrested and booked at Auburn Main Jail. Lemus, 38, was on probation and in violation of its drugs requirements at the time of his arrest.
Sadly, this isn't the first time an auto upholstery shop has been busted for illegal drug activity. Rick's Upholstery in St. Joseph, Missouri, was raided in 2013 for allegedly serving as a front to a large meth operation.
At the time, we inducted Rick's Upholstery into our "Hall of Shame."
This time, we're not inducting the trim shop, just the trimmer — as we learned that Scott Auto Trim was run by a reputable craftsman for 45 years before it was sold two years ago.