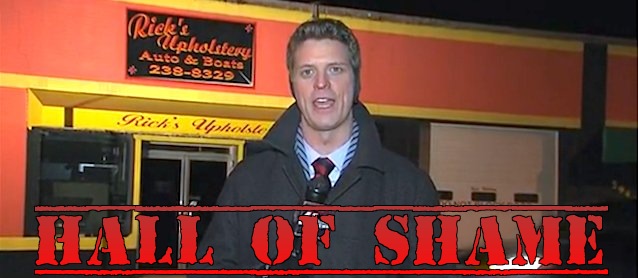 Fortunately, the auto upholstery industry is one in which inductees into The Hog Ring's "Hall of Shame" are few and far between. Today, though, we have the unfortunate task of inducting Rick's Upholstery in St. Joseph, MO.
A year-long federal and state investigation, followed by a sting that netted 43 arrests, revealed that the auto upholstery shop was used as a front for selling methamphetamine or "meth".
Local NBC affiliate 41 Action News reports:
A combined federal and state investigation and round up Thursday resulted in the arrest of 43 members of what authorities say was a methamphetamine ring operating from Kansas City all the way to St. Joseph.
A federal indictment released Thursday names 19 members of the drug ring, including its alleged leader Shannon "Big Homie" Martinez, who federal officials said led the operation since 2009.
Missouri state warrants, executed by the Buchanan County Drug Strike Force, netted another 23 arrests of largely lower-level members of the organization on Thursday. […]
The indictment also includes a laundry list of property seized by federal agents, including cars, motorcycles, guns and cash.
Also on the list: Rick's Upholstery, a car and boat carpeting business on King Hill Avenue, which federal agents claim was used as essentially a front for the drug-selling operations and which neighbors said often had visitors at all hours of the day and night. [more]
This real-life "Breaking Bad" scenario is more than shameful – it's a public menace. Fortunately, these drug dealers and their front auto upholstery shop were shut down. Hopefully for good.