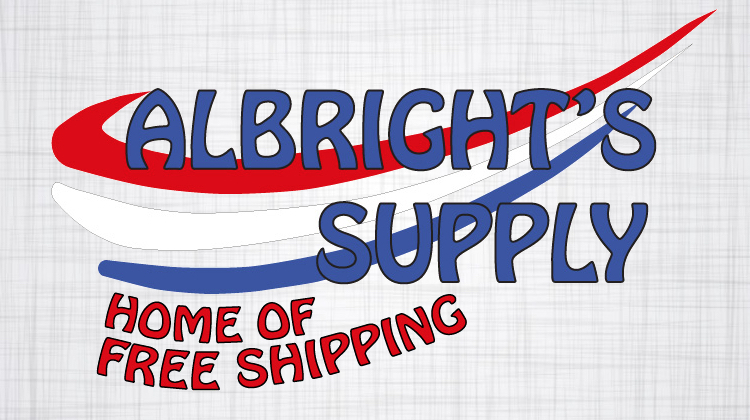 Albright's Supply just slashed prices on seven of its most popular color materials in its "10 Yard Store" — but inventory will sell out, so act fast!
For those who don't know, each month, Albright's Supply is granted unique access to tens of thousands of yards of discontinued, overrun and surplus material. The selection runs the gamut of cloth, vinyl, automotive, marine, upholstery, contract and clothing. They select the best based on what they think we're likely to use, cut them down into 10-yard rolls, and sell them at a discount.
The selection changes regularly, so there are always new rolls of material to choose from. Generally, prices start at just $19.95 (free shipping), and no roll ever costs more than $79.99.
But this month only, Albright's Supply is discounting seven of its most popular colors materials — from $5.95 per yard to just $4.25 per yard.
To visit their "10 Yard Store," click here.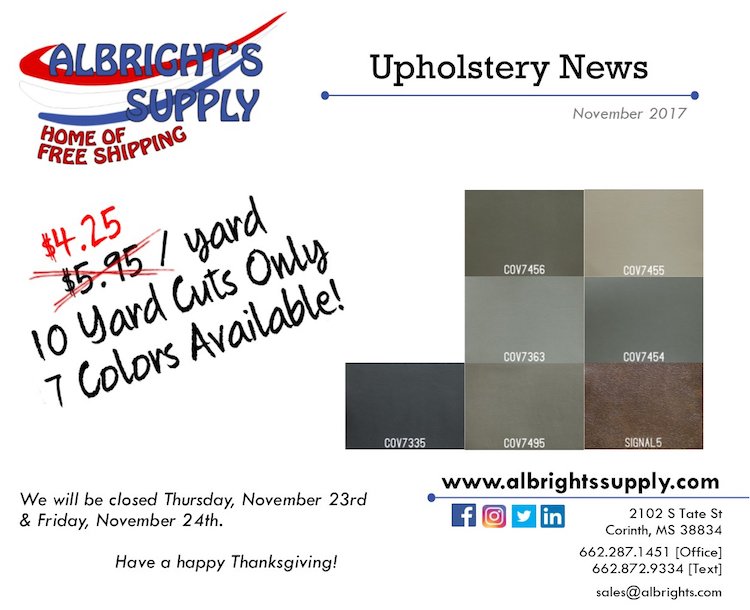 Family owned and operated since 1947, Albright's Supply has its feet planted firmly in our craft. Chris Albright, who runs the company, is a second-generation trimmer who grew up cutting, sewing and installing seat covers just like us.
To learn more about Albright's Supply and browse their online inventory, visit AlbrightsSupply.com. To set up a business account today, call: (662) 287-1451.
Of course, you can also follow Albright's Supply on Facebook and Instagram.