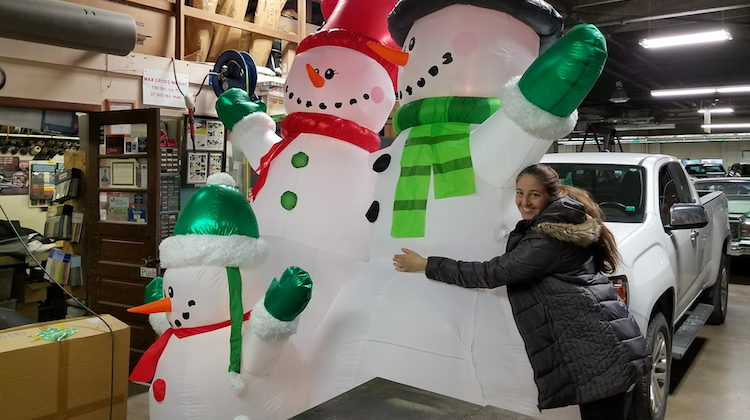 Lion's Automotive Upholstery in Omaha, Nebraska, is making headlines across North America for saving Christmas after local vandals went on a rampage slashing holiday lawn inflatables.
Vandals targeted a small community outside northwest Omaha on Saturday, cutting and smashing holiday decorations. The Douglas County Sheriff's Office, which is investigating the matter, said even a nativity scene was targeted.
The mischief threatened to ruin Christmas — until shop owners Curtiss and Lisa Driver stepped in.
The couple read reports of the vandalism online and immediately volunteered to repair victims' inflatables for free and in time for Christmas. "We want to get them back out there and give the kids a treat," Lisa told Omaha World-Herald.
So far, the Drivers have repaired six inflatables, with more expected. They've been using an industrial sewing machine and spool of heavy duty thread to sew together the torn vinyl.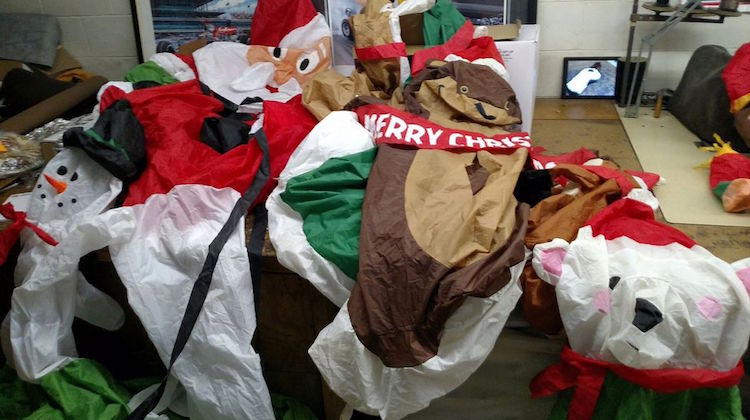 In a statement posted on Facebook, the Drivers characterized their help as a "small" and "simple" gesture, and encouraged others to also give back to their local communities.
"It costs us so little – just some time and some thread. But we know that this is how the world gets changed for the better – by people doing the small, simple things they can to improve their neighborhood, their city, and their world," the couple wrote.
"We live in a world with a lot of big problems, and it is easy to feel as though there is no way one person can make an impact. It is not true. We're not solving world hunger or bringing world peace. We can't cure cancer or stop homelessness. But we can sew up some damaged Christmas decorations and thereby bring a little cheer back into the lives of some local families."
Authorities have yet to make any arrests, but are urging residents to immediately report any vandalism so that police can more thoroughly patrol targeted areas.
Still, residents are grateful for the Drivers' help and are keeping a positive attitude.
"The Grinch or Scrooge is not going to ruin our spirits," resident Don Tunink told Omaha World-Herald.