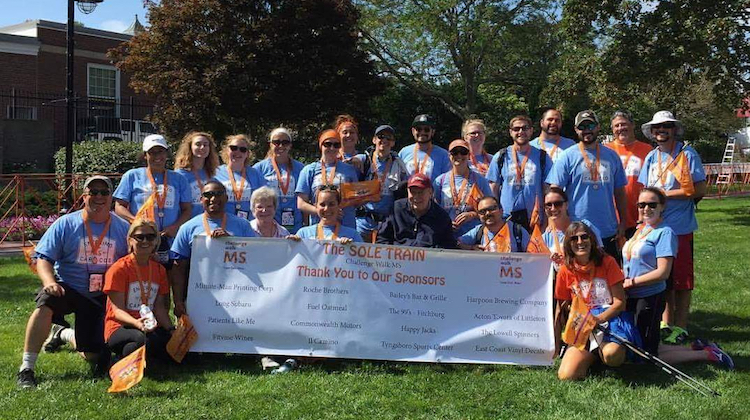 Auto upholstery is a craft, industry and community — with many independent shops, suppliers and manufacturers doing their part to make a positive impact in their cities and states.
The Haartz Corporation has been a leader in this regard, sponsoring numerous events in 2017 that made their home state of Massachusetts a little bit brighter.
From supporting local hospitals to aiding victims of natural disasters, and even turning students on to new career opportunities, Haartz has gone the extra mile to be a socially responsible company.
Check out some of their community achievements…
Wellness Blood Drive: Haartz hosted an on-site blood drive for patients of Massachusetts General Hospital. The event encouraged employees to donate blood and educated them on the importance of doing so.
Making Strides Against Breast Cancer: Haartz participated in an annual walk-a-thon, raising money for breast cancer research. Employees chose to walk 3 or 5 miles and donated funds to the annual event.
Golf Outing: Haartz hosted a day of golf and lunch for employees and their families, and donated a portion of the proceeds to the National Multiple Sclerosis Society. The event was a fantastic exercise in family, fun and charity.
Bowling Tournament: Haartz hosted the company's first annual bowling tournament, with proceeds from the event also going towards the National Multiple Sclerosis Society.
Puerto Rico Aid Drive: Haartz collected vital supplies to send to Puerto Rico following the floods and devastation caused by Hurricane Maria. They shipped aid – including baby food, canned food and diapers – to be distributed by Foundation for Puerto Rico.
Toys for Tots: Haartz launched a company-wide drive to collect toys (and raise money to buy toys) for underprivileged children. The effort ensured that children of low-income households woke up on Christmas morning to find presents under their trees.
That's not all! Haartz made teddy bears and collected "ouch bags" for patients at Emerson Hospital in Concord, Massachusetts. The company also hosted a job-shadowing program for students at nearby Acton High School and gave middle schoolers tours of their facilities.
For these reasons and more, we're proud to call Haartz a sponsor of The Hog Ring. They continue to inspire us with the community work they do in Massachusetts, as well as the support they offer us in our mission to grow and strengthen the auto upholstery industry.
To learn more about The Haartz Corporation, visit Haartz.com.