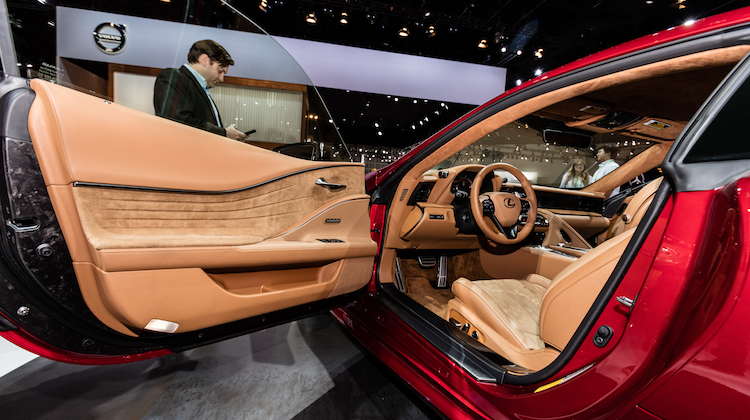 If you thought that microsuede was a passing fad — think again.
Toray Industries, the company that owns Ultrasuede and Alcantara, is betting that more automakers than ever before will upholster their cars in the fabrics. In fact, they're so confident that they're expanding production.
The Japanese company recently announced that it's installing new equipment and upgrading production of Ultrasuede at its Shiga and Gifu plants. The added production capacity will come online in September 2019, and increase output by 60%.
Toray also plans to expand production of Alcantara, which is manufactured in Italy by its subsidiary Alcantara S.p.A. In 2017, the company cut direct sales to many small distributors due to increased demand and limited supply of the popular fabric.
But with more automakers interested in trimming their cars in microsuede, Toray is boosting production.
"Global motor vehicle production continues to grow at an annual rate of about 2%, marked by significant growth in the luxury car segment, which is the main target for the unique branded material," says Toray. "Demand for in this category material is projected to grow by about 7% annually, for use in automotive upholstery, primarily in luxury cars, as well as with increased use in other areas amid a shift from genuine leather."
In short, you can expect to see more cars trimmed in microsuede. And, of course, more customers asking you to upholster their cars in it.
Fortunately, Hydes Leather carries 45 colors of Alcantara. They can hook you up with whatever you need.
To learn more, visit HydesLeather.com or follow them on Facebook and Instagram.
[Photo via Alcantara S.p.A.]