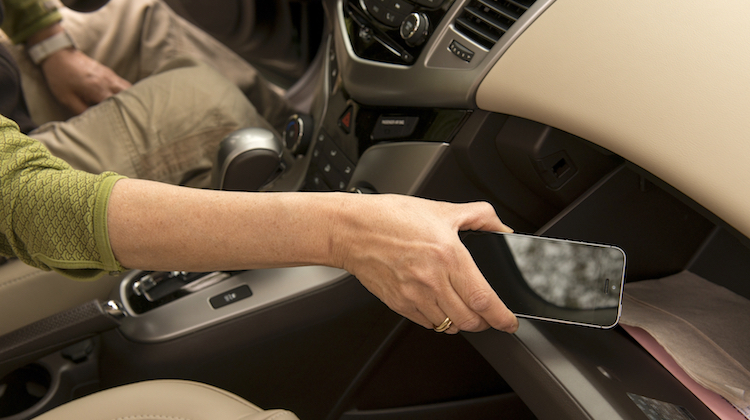 Nearly 40% of British drivers don't know that their car's glove box was originally intended to store driving gloves, according to Ford Motor Company.
Their ignorance provides an opportunity to change the name entirely, the automaker says.
Their suggestion? Phone box.
Ford UK and road-safety organization Brake have launched a campaign to get people to start using the name and storing their phones in the compartment before hitting the road. Their goal is to cut back on distracted driving.
Britain, like the United States, has a serious problem with distracted driving.
"Despite new laws and tougher penalties, new research from Ford and Brake reveals that over half of British drivers still admit to using their phone while driving, with over a third (37 percent) choosing to keep their phone in view," Ford said in a statement.
"Recently released data from the Department for Transport shows that (since 2012) there has been a 79 percent rise in mobile phone related collisions on UK roads, with fatalities increasing by 88 percent."
An ad for the campaign briefly explains the origins of the term "glove box" and says these days most people use it to store tissues, dog food, snacks and even trash. However, the "best thing" to put in there is your mobile phone.
It remains to be seen if "phone box" will stick. It's not easy to change a term that's been in use for more than a century, even if drivers stopped wearing gloves a long time ago.