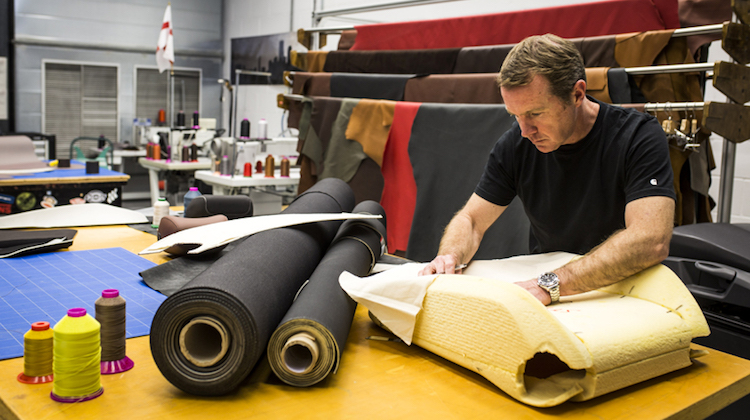 Nick Allen, a master trimmer for SEAT, was recently profiled in a video, in which he discusses his role as "car tailor" for the Spanish automaker, as well as his 35 years of experience in the craft of auto upholstery.
Nick is responsible for leading a team that trims steering wheels and up to 30 styles of seats. Although he stays on the forefront of design, he employs traditional methods in his workshop.
"It's a handmade craft," Nick told The Auto Channel. "There's no computers involved. There's no real big technology involved."
Nick estimates that he uses nearly 100,000 feet of thread each year trimming car interiors for SEAT. His latest project is Ibiza, a modern four-door hatchback.
"In professional trimming, three things are really needed," he said. "One is to be able to work really well with your hands. Two is to have a good eye. And three is lots of patience."
The video profile is short, but offers a cool behind-the-scenes look into SEAT's operation. Of course, it's also great to see a trimmer appreciated for his craft.
To learn more about other craftsmen and their businesses, check out our Shop Profiles.