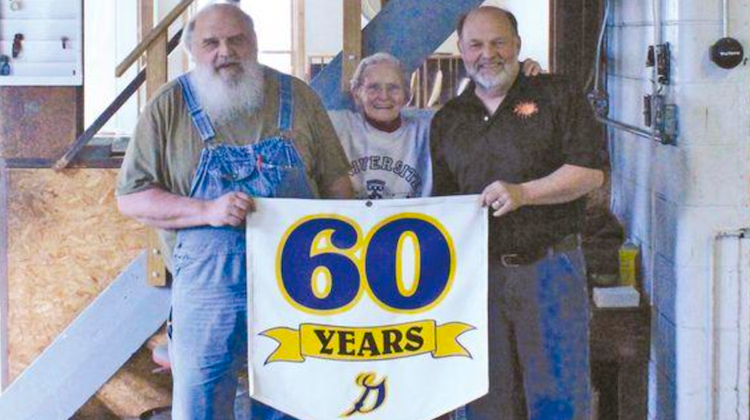 Residents in Macomb, Illinois, love George's Auto Glass & Trim so much that local officials have declared a holiday to celebrate the shop's service and dedication to the community.
Last week, Mayor Mike Inman proclaimed March 22 "George's Auto Glass & Trim Day" — a high honor and beautiful end to the Richbark family's long career in the craft of auto upholstery.
After 63 years in business, the owners are retiring and closing the shop.
George and Rita Richbark started the business in 1955. It began as a seat cover shop, but evolved to include seat belt replacements, upholstery repair, auto glass and even air conditioning.
George and Rita's sons, Steve and Joe, grew up working in the shop and bought it from their father when he retired in 1985. For 33 years, the brothers and their mother ran the business with great success.
In his proclamation on Thursday, Inman thanked the Richbarks for their "trusted and exceptional service."
Steve told The McDonough County Voice the famioly's success was largely due to their hard work and positive attitude. "We've never done a lot of advertising. If you do a good job — your work and attitude will keep you going," he said.
Steve said throughout their 63 years in business, the family never had a single fight. They key to maintaining the peace, he said, was to "go home and start over the next day."
According to Rita, it's more than that: "I've always preached the gospel that there is nothing in a family that's worth fighting over."
Despite their love for the craft, the family is looking forward to retirement. Joe, in particular, says he's tired of standing on a concrete floor all day and can't wait for some much-needed rest.
As the for the business, it has been split up and sold to local upholstery, glass and air conditioning shops.
"There are three new people benefiting, and hopefully the city will as well," said Steve.