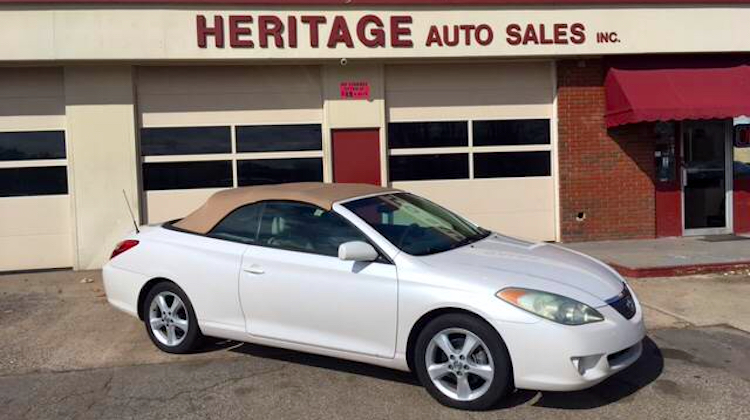 The 2004-2009 Toyota Solara convertible has a serious problem with failing rain gutters. Fortunately, Electron Top has a solution.
The Solara has a canvas gutter that attaches to the rear tack bow on one side and beneath the belt moldings on the other side. It's a simple, yet important, feature because it keeps rain out of the cabin and trunk.
The problem is, old gutters are turning brittle, cracking and developing holes — leading to failure and flooded interiors.
The problem is so widespread there's a national backlog on orders for OEM gutters. In fact, Toyota dealers have no idea when replacement gutters will become available.
Fortunately, Electron Top manufactures its own replacement gutter that works brilliantly.
The new part is made to replace the canvas section of the gutter and comes with all the necessary plastic hardware and rubber pinch moldings affixed, so there is absolutely no sewing required. However, the two metal brackets from the original gutter will have to be transferred to the new piece.
Auto trimmers should encourage every 2004-2009 Solara owner to replace his gutter at the time a new top is installed, regardless of the gutter's condition.
This is important for two reasons: (1) The old gutter will inevitably fail and (2) it's cheaper to replace the gutter at the time of installation.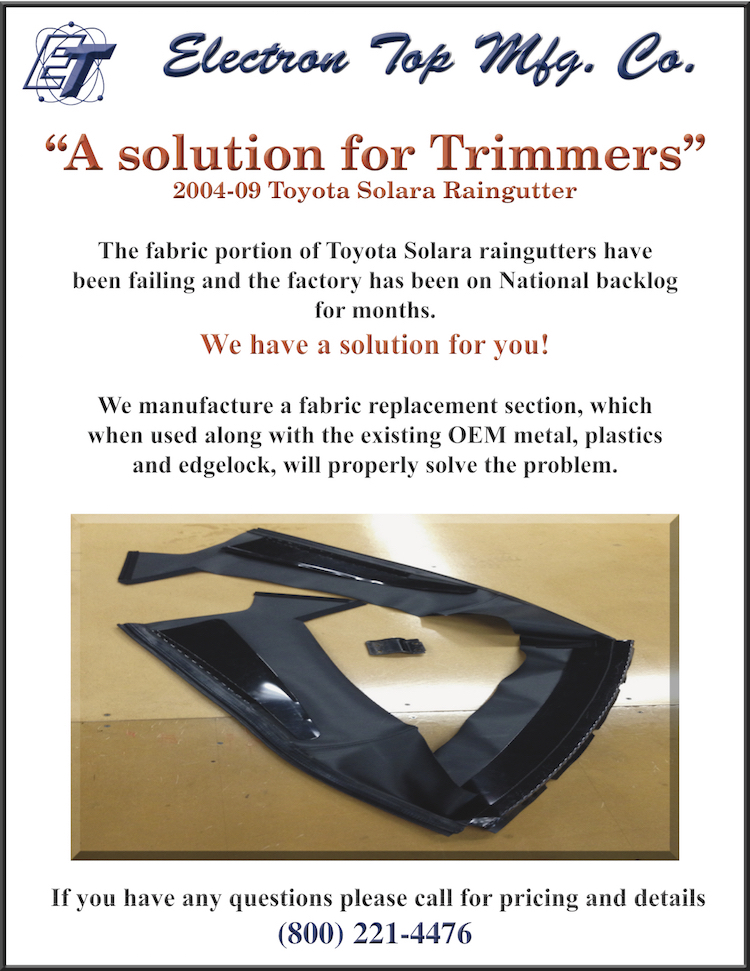 Electron Top is a family-owned business that's renowned for its quality convertible tops, great customer service and commitment to the industry. In fact, Electron Top is one of the few manufacturers left that refuses to sell products directly to the public – limiting their market to ensure our prices aren't affected.
Show your appreciation and support by setting up a business account today. Call (800) 221-4476 or visit ElectronTop.com.