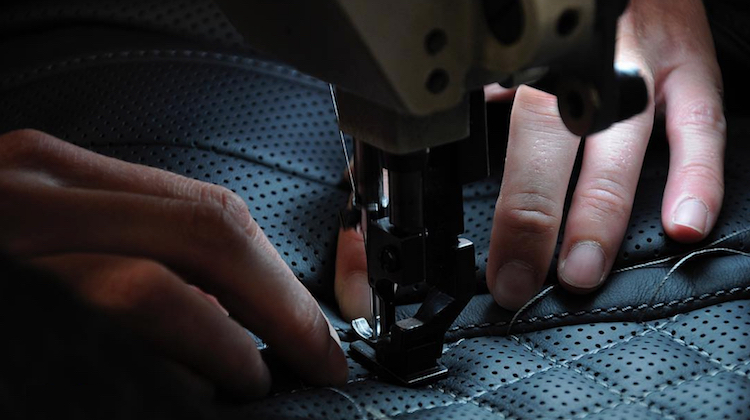 Vilner, our favorite Bulgarian auto trimmers, recently published a video offering fans a behind-the-scenes look at what it's like working in their shop.
The video, titled "A Day at Vilner Studio," shows the team doing everything from designing interior projects on computers to patterning, skiving, sewing and even hand stitching a steering wheel while blindfolded (of course, that part is a joke).
It's always fun to check out another auto upholstery shop. You get to see how they organize their space, what tools they use and even the different types of art they display to keep themselves inspired.
It's especially interesting when you're a huge fan of the shop — as we are of Vilner. After all, they're responsible for the Land Rover Defender Wood, among other masterpieces.
To see more of Vilner's unique interior projects, visit Vilner.eu or follow them on Instagram and Facebook.