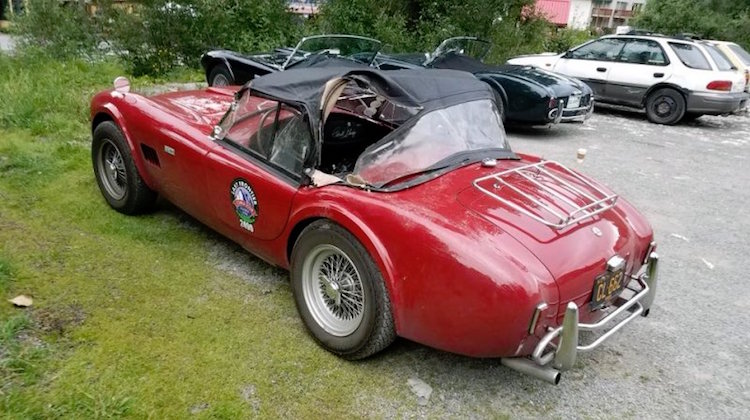 It's not uncommon for bears to rip through cars, destroying their interiors — especially in wooded areas. Unfortunately, this time it happened to a 1965 Shelby Cobra 289.
Owner Tom Cook was road tripping through Alaska, when he left his car unattended with a stack of Fig Newtons in the front cabin, according to Autoblog.
Of course, a giant grizzly smelled the cookies and approached. Unfortunately for Tom, it tore through the classic roadster's convertible soft top to get the food — destroying the vinyl and top frame.
Worst of all, the top was original. Plus, the bear dented the car's rear fender and left paw prints and scratches on the paint.
But can you really blame the bear? Fig Newtons are delicious.