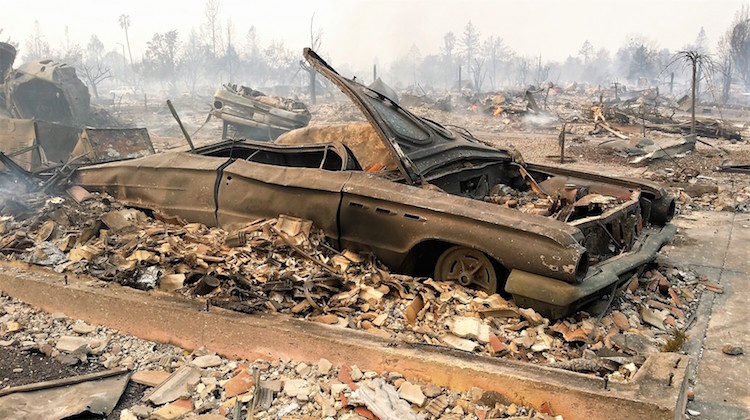 Auto upholstery professionals impacted by the deadly wildfires raging in California can apply for financial assistance through the Automotive Aftermarket Charitable Foundation, which is expediting help for industry families in need.
AACF aids automotive aftermarket families affected by catastrophe. Just as they did during last year's tumultuous hurricane season, the organization is raising and distributing funds to automotive pros that have lost their livelihoods.
California is in the midst of another record-breaking wildfire season. Blazes have already destroyed 820,000 acres of land in forests and residential areas across the state. Among the blazes is the deadly Carr Fire, which has ravished the city of Redding.
With California being the home of custom car culture, AACF is expecting many automotive pros to be impacted by the fires.
"We urgently need industry support in a couple of key ways," said Joel Ayres, AACF executive director. "Companies with California employees, dealers or shops are urged to send email or text message notifications to those who might be affected to provide a link to the AACF online application for aid. Industry members can help us raise emergency funds for the relief effort."
"As with last year's unprecedented hurricane season, the wildfires in California are catastrophic and ongoing," added Ayres. "Our mission is to provide emergency gap funding to aftermarket employees in times of crisis when they have nowhere else to turn."
To make a tax-deductible donation to AACF, visit aacfi.org. If you're an aftermarket professional who has incurred great losses due to the wildfires, apply for AACF aid by completing this simple application.
[Photo via Scott Birdsall]