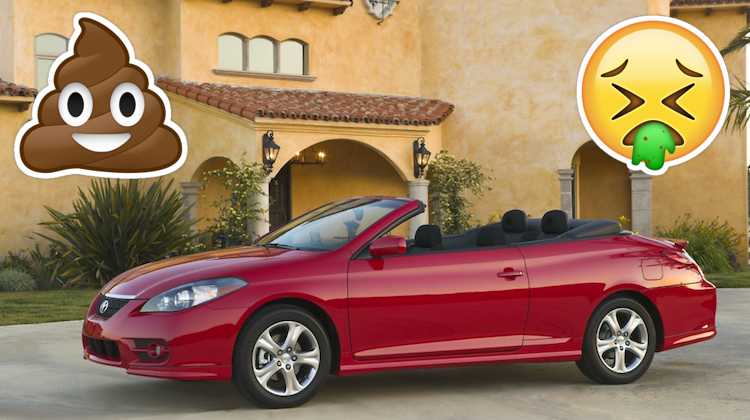 A poo vandal is targeting convertible vehicle owners in New Orleans, slicing their soft tops and pouring sewage water into the cabins.
"It smells like Mardi Gras … the port-a-potties at Mardi Gras," Gloria Cosenza, the poo vandal's latest victim, told 4WWL.
"First, I saw a puddle, a large puddle," Cosenza said. "Then I saw a cut in my convertible top, soft top convertible top. But, it was the smell that got my head reeling."
The New Orleans Police Department says two other convertible vehicles were targeted in July — each case involving sewage water. Cosenza suspects the vandal is taking toilet water from the port-a-potty of a nearby construction site.
"I don't happen to find potty humor funny, ever, I know some people do," Cosenza said. "I just don't get this one. I don't get this joke. It's very weird."
Joe Calamari of Calamari's Trim Shop is repairing two of the vehicles, including Cosenza's Toyota Solara. He says the repair isn't a simple cut and sew.
"I thought it was some kind of sewer water because when we first received the car, we couldn't actually get into the vehicle, it was smelling so bad," Calamari told the news station.
"They cut through the convertible tops," he said. "So, they have to replace the convertible tops on them and also remove the interior of the car and getting all the odor out and put new carpet in it and disinfect the whole interior of the car."
Gross, right? As unfortunate as these cases are, we hope Calamari's Trim Shop is charging a premium to fix the cars. After all, it is a biohazard.
In the meantime, the NOPD says it's still investigating the crimes and welcomes any clues from the public.