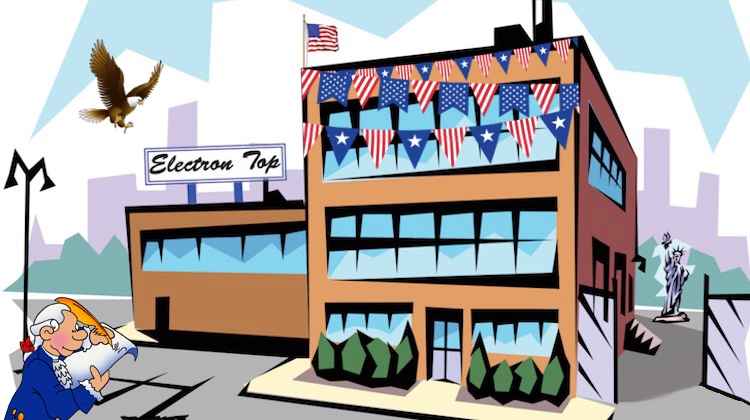 Check out Electron Top's latest issue of "Keep in Touch!" for product news and some educational reading.
The October newsletter kicks off with a little history about the United States Constitution, as well as details on how to get a free copy courtesy of Electron Top. In today's political climate, issues of constitutionality are on most people's minds. So why not brush up on your rights?
To get a free copy, simply email your company name and address to kimbery@electrontop.com. Be sure to write "Constitution" in the subject line.
As for product news, Electron Top is changing the way they classify some discontinued colors of soft top vinyl, which are still available on special order. These Original Equipment (OE) colors will now be classified as Special (SP) colors on Electron's color charts. For example, OE10 Firethorn/Blk is now categorized as SP10 Firethorn/Blk. It's the same color, just a different code.
Electron Top has also announced a slight price increase on its PO7790 Rear Defroster Line Extension Harness (page 96 of their 2018 Catalog). The harness is needed when converting a plastic window Boxster to glass. The list price is now $100 per harness.
For more details, check out the newsletter:
null
Electron Top is a third-generation, family-owned business that puts their hearts and souls into everything they do. They're honest, fair, loyal and always looking out for us little guys. In fact, Electron Top has vowed to never sell retail, so as to preserve and strengthen the mom & pop shops that make up the bulk of our industry.
Business values like that are rare in this day and age and deserves our support. Please show your appreciation by giving Electron Top your business. To learn more about Electron Top's quality products or to set up a business account, visit ElectronTop.com or call (800) 221-4476.