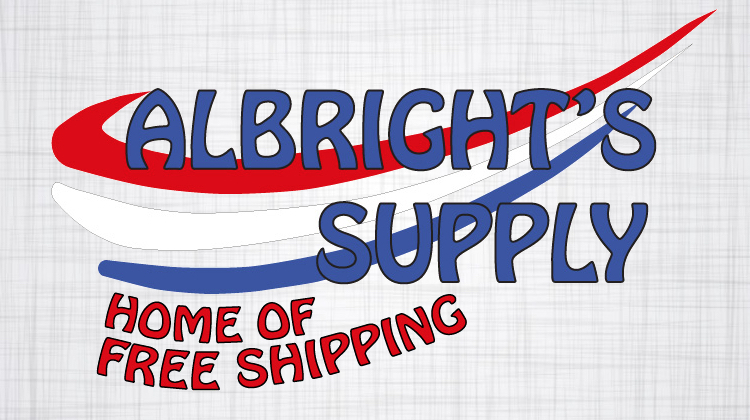 If you do a lot of marine work, you're in luck! Albright's Supply is running a promotion on Anchor vinyl all month long.
Anchor is a high-performance, marine-quality vinyl designed to weather anything you throw at it. From fiery red to decadent black, Anchor offers everything you need to complete a beautiful boat interior at an affordable price.
Take 10% off your order of Anchor until November 30 when you order online using the coupon code: ANCHORSAWAY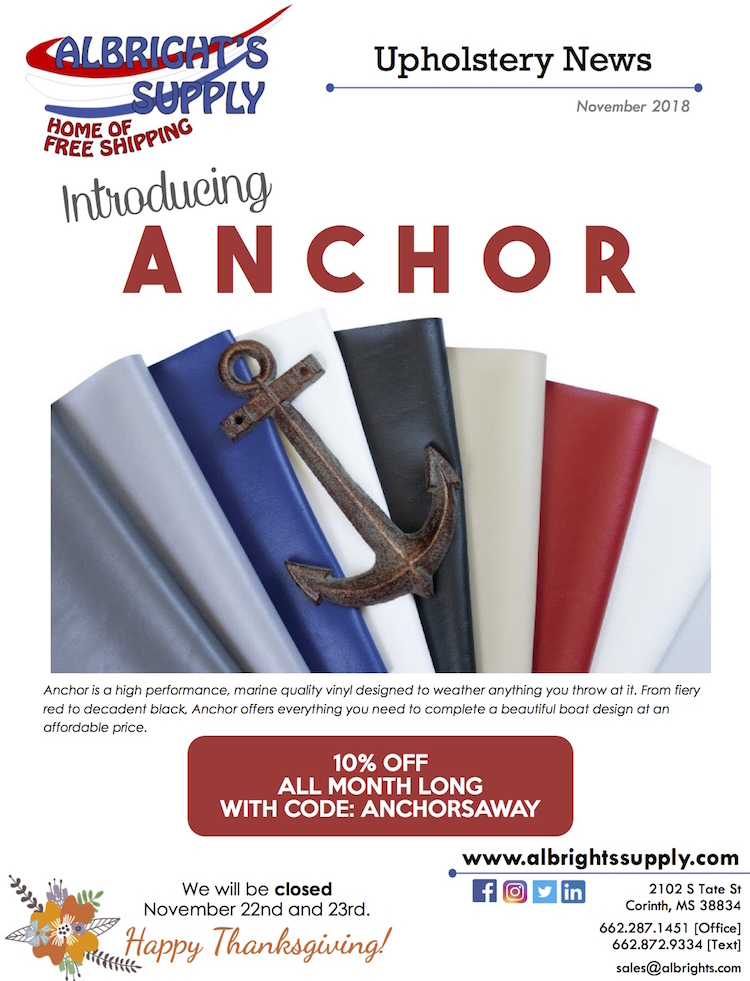 Family owned and operated since 1947, Albright's Supply has its feet planted firmly in our craft. Chris Albright, who runs the company, is a second-generation trimmer who grew up cutting, sewing and installing seat covers just like us.
To learn more about Albright's Supply and browse their online inventory, visit AlbrightsSupply.com. To set up a business account today, call: (662) 287-1451.
Of course, you can also follow Albright's Supply on Facebook, Twitter and Instagram.