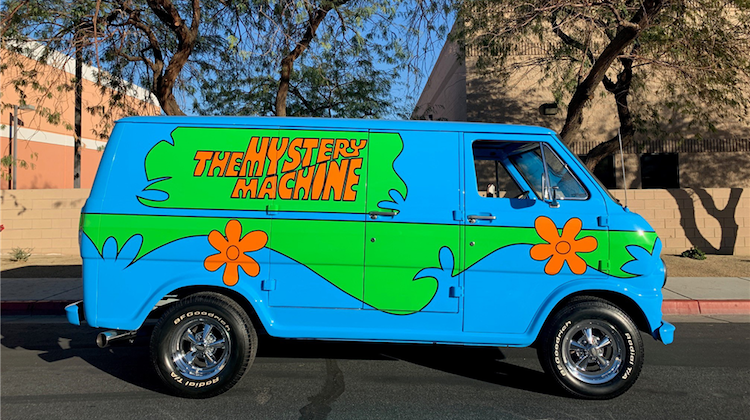 A Scooby-Doo Mystery Machine replica just sold at Barrett-Jackson, and it's interior is phenomenal!
The 1968 Ford Econoline underwent a body-on restoration and is finished in the exact exterior paint scheme as the iconic cartoon van. Inside, it features a custom blue, green and orange interior, complete with decals of the cast, disco lighting and a Ghost Finder instrument panel. Of course, it's roomy enough to fit the entire crew: Fred, Daphne, Velma, Shaggy and, of course, Scooby-Doo!
The one-off van is powered by a factory 302ci V8 engine mated to a 3-speed automatic transmission.
It sold at auction early this month for $59,400.  ZOINKS! Do know how many scooby snacks you could buy with that much money?!?!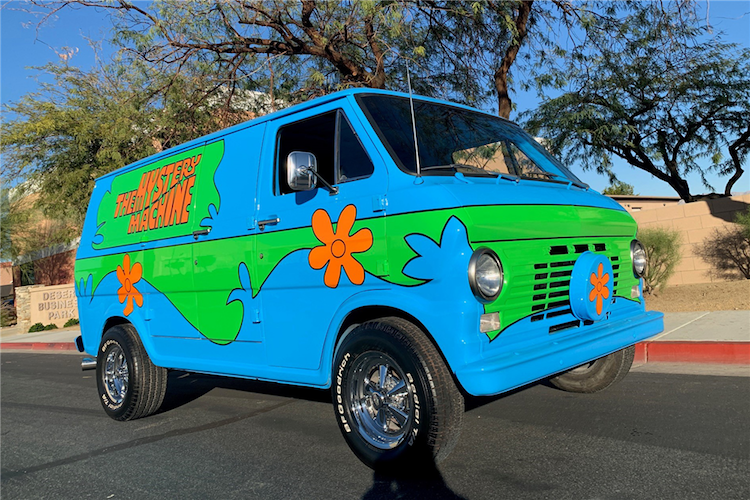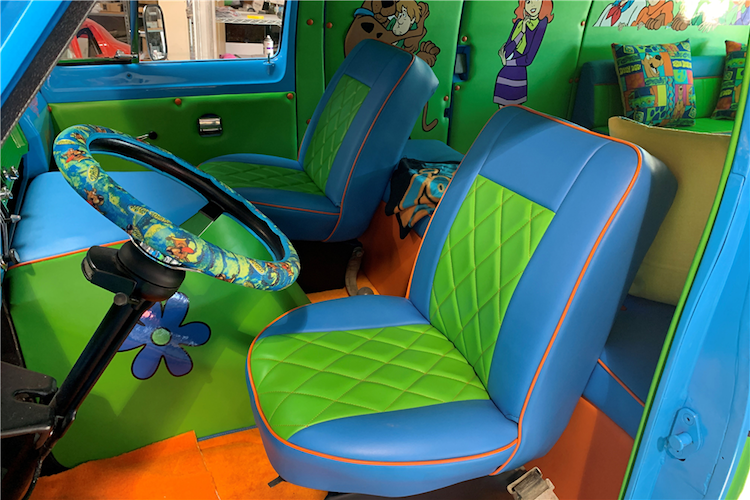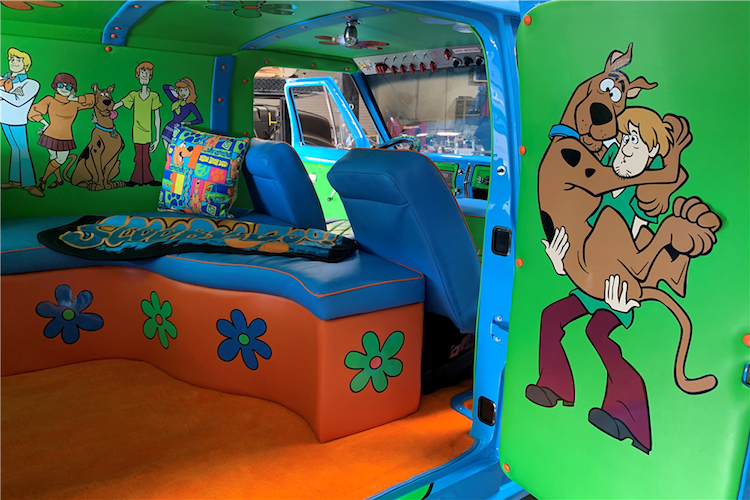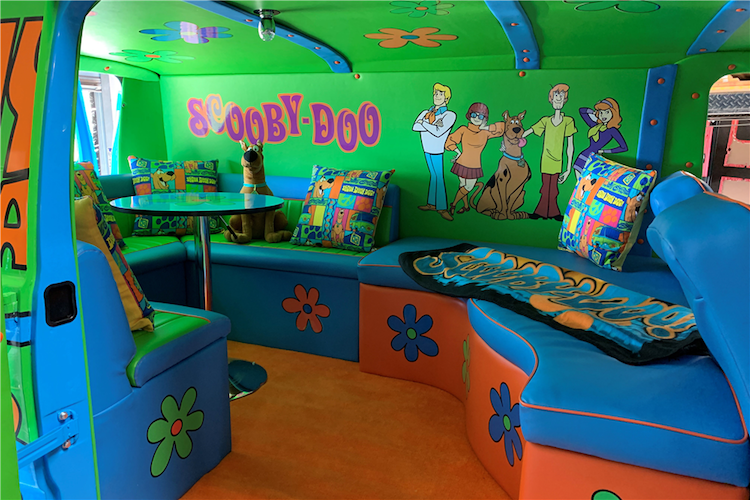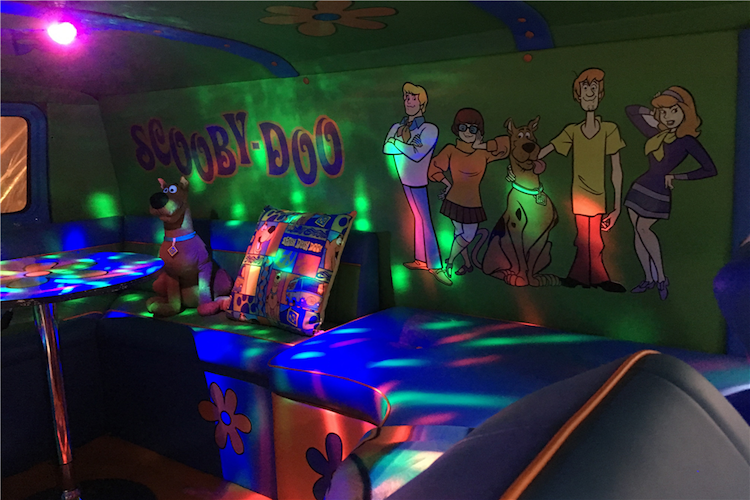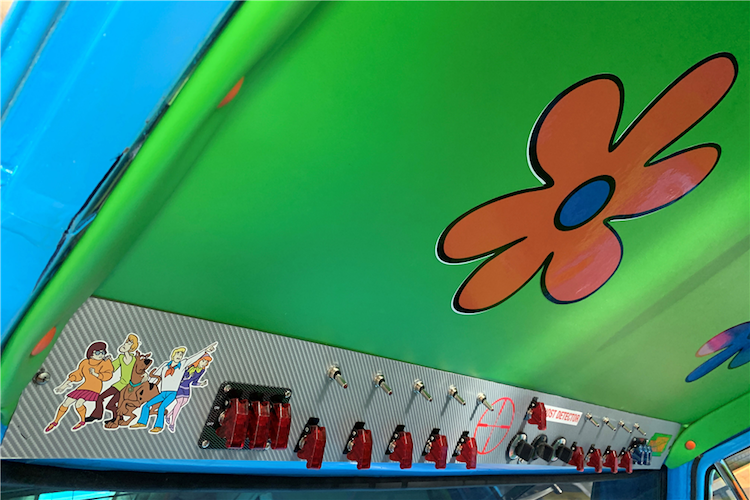 What do you think? If you owned this Mystery Machine, would you drive around town with your dog and buddies trying to solve mysteries?