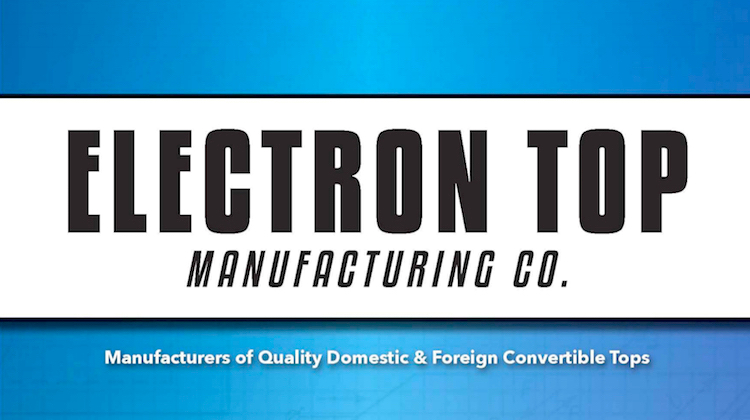 European zippers got you down? Fear not! Electron Top carries zipper pliers that'll make your life easier.
These specialized zipper pliers will help you put small European zippers together without a slide. They're perfect for Volkswagen, Porsche, BMW, Jaguar and Volvo tops that have zippers.
"The nose of these pliers replicate a zipper slide and put both sides of the teeth together, allowing you to mesh the zipper together," says Electron Top.
In other words, these zipper pliers will save you lots of time and aggravation.
Call Electron Top for pricing and availability: (800) 522-3100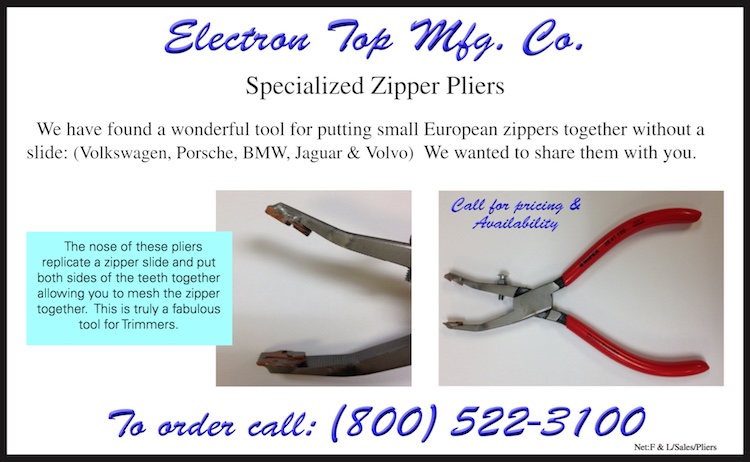 Auto trimmers love Electron Top's quality convertible tops, great customer service and commitment to the industry. In fact, Electron Top is one of the few manufacturers left that refuses to sell products directly to the public – limiting their market to ensure that our prices aren't affected.
What's more, they're strong supporters of The Hog Ring community.
Show your appreciation and support by setting up a business account today. Call (800) 221-4476 or visit ElectronTop.com.