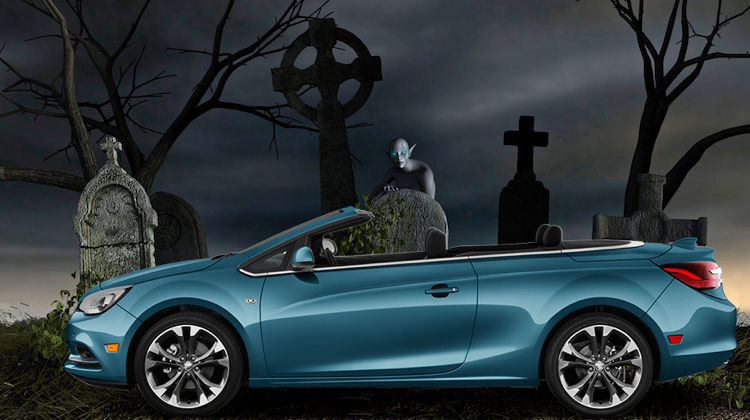 General Motors has announced that after 2019 the Cascada will be discontinued. It was the only convertible vehicle in Buick's lineup.
"The Cascada has played its role in the portfolio perfectly, outselling many other premium convertibles while bringing in [six of every 10] buyers from outside GM," Buick said in a statement to Automotive News. "However, it has reached the end of its originally-planned lifecycle and 2019 will be the last model year offered."
Buick introduced the Cascada in 2016. It was the automaker's first convertible model since the 1991 Reatta. The two-door, front-wheel drive cruiser was built on the same platform as the previous generation Chevrolet Cruze. It proved popular among middle-aged drivers, especially women.
Its demise comes as no surprise. The Cascada was designed and built by Opel, the European division that GM recently sold to PSA Peugeot Citroën. It's sales were also on the decline, with U.S. deliveries falling 26 percent in 2018.
With the Cascada officially discontinued and the scheduled end of production next month of the LaCrosse sedan, Buick only has one car left — the Regal — among a slew of SUVs and crossovers.
Worse still, GM will only have two convertibles left in its global lineup, the Chevrolet Camaro and Corvette.
Let's keep our fingers crossed that no more convertibles bite the dust, as soft top repairs provide a steady stream of income to many auto upholstery shops.