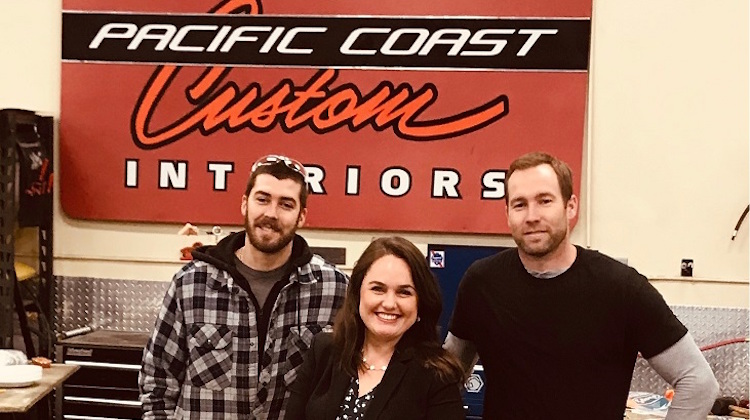 Congrats to Pacific Coast Custom Interiors, which just bought the garage of their dreams.
The Santa Rosa, California, business secured a $1.4 million loan from Capital Access Group to open the new shop, according to a press release.
The 5,490-square-foot shop sits on a plot of land more than three times that size. Owners Ryan and Evan Nelson plan to do upholstery, paint, body and collision services in the same facility.
The new shop is a welcome upgrade for the second-generation trimmers, who learned to do upholstery from their mother Elaine Nelson. She still works in the business.
Their old shop was too small and lacked sufficient parking. It was a "logistical nightmare, trying to keep five people busy," Ryan said.
The Nelson family is happy to secure their new shop, especially after the rough couple years they've had. The 2017 Tubbs Fire destroyed the homes of Ryan and Elaine, and left Evan displaced.
"The house was a big loss, but it's being rebuilt, and we're at the point now where I feel like we've come out stronger because of it," said Ryan. "It's really shaped us, who we are right now, and the adversity has really brought us all closer together."
Ryan said the new shop fulfills the family's longterm business goals.
"Five days shy of our tenth anniversary, we fulfilled a ten-year goal of getting a space of our own," he said. "We've got a new shop with a licensed and permitted paint booth, which means we can paint cars and do collision work and continue providing quality auto upholstery services for our clients."
We wish them lots of luck and success in their new shop, and look forward to seeing photos of their latest interior builds.
To learn more about Pacific Coast Custom Interiors, visit AutoCustomInteriors.com. You can also follow them on Facebook and Instagram.