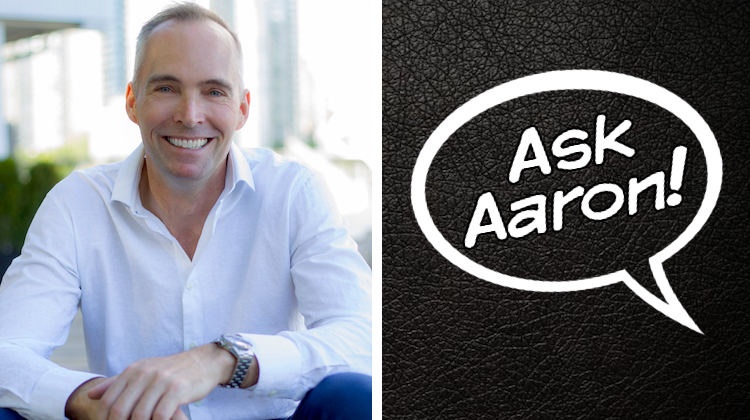 Aaron, I would appreciate your advice on the temperature most suitable to store automotive leather hides.
I live in the tropics and temperatures are mostly in the high 80s and 90s. What advice can you share for how I should store my hides in order to preserve their quality over time?
Would an air-conditioned room be advisable or would that affect the hides by drying them out?
— Linbert Guerra of VG Auto Interior & Accessories Ltd. in Belize, Central America.
---
Hi Linbert,
Thanks for your question. It's a good one.
First of all, we need to be sure what type of leather we're talking about. I'll explain…
Automotive leather is created for the harsh sunlight in a car so it's durable and lightfast. Furniture upholstery leathers are more susceptible to fading in sunlight.
Then you have pure anilines and waxed or oiled leathers, which are extremely affected.
Sunlight affects all leather eventually, so if we cannot protect the leather once on the seats, better to protect it when stored.
My advice to you is to store it out of the sun.
You mentioned that you live in a tropical climate. That isn't an issue. Leather doesn't mind heat or humidity. Just make sure it's hanging in a way it can breathe. Over a horse is best.
If your air conditioner is in the room, I don't see it as a problem either.
Leather stops being a living product the moment it is tanned. From that point on, it's the oils in the tanning that determine how soft, hard, flexible or stretchable it is. If you care for it properly, it will last a very long time.
The only other note I'd make is that solvent products in the room may affect the leather with prolonged exposure.
I hope this helps you to feel more confident about how to store your leather.
Thanks again for a great question.
Remember… It's all about leather. Everything else is immaterial!
Aaron
---
Aaron Laithwaite is founder and CEO of Hydes Leather. To ask him a question about automotive leather, email info@thehogring.com. Learn more about Hydes Leather at HydesLeather.com. You can also follow them on Instagram and Facebook.