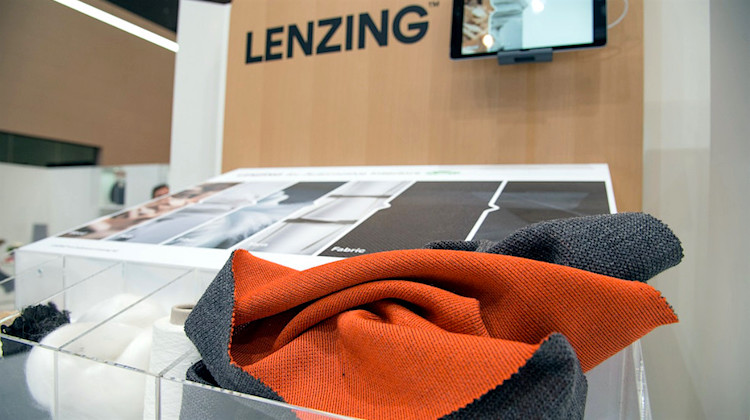 Auto upholstery shops produce a lot of waste, particularly in the form of vinyl. Wanting to change that, two industry giants have come together to create non-leather, biodegradable seat covers.
Swiss automaker Rinspeed and textile manufacturer Lenzing have found a way to use Tencel, a wood-based fabric, to create automotive seat covers. Lenzing typically uses Tencel in the manufacturing of apparel and home textiles, as well as hygiene products like baby wipes.
"Made of wood, Lenzing fibers are sustainably sourced, produced via eco-responsible production processes, and certified as compostable and biodegradable," Robert van de Kerkhof, chief commercial officer at Lenzing, told Sustainable Brands.
Lenzing makes Tencel by combining pre-consumer, upcycled cotton scraps with wood pulp sourced from renewable forests. Engineers dye the the woven fiber through eco-color technology.
As for the fabric itself, Kerkhof says it's exceptionally comfortable and durable.
"We also believe that environmental and social responsibility should never come at the price of comfort," Kerkhof said. He described Tencel as has having "remarkable softness and moisture-management capabilities."
"We understand that automotive interiors must withstand increased levels of durability over other textile applications, and our fibers deliver on this," he added.
And while other textiles take years — if not centuries — to decompose, Tencel's fibers biodegrade in weeks, provided the right conditions.
"We hope to set a benchmark for sustainable automotive interiors and encourage positive change across the industry," said Kerkhof.
The new automotive fabric will be featured in the Rinspeed MicroSNAP, a concept electric car.
To read the full interview, see: "Biodegradable seat covers: Lenzing on the latest in circular auto parts."