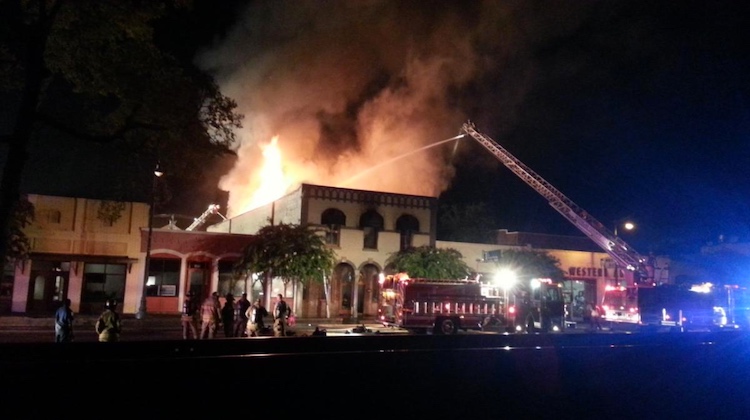 A Georgia man faces up to 70 years in prison and a $400,000 fine for setting his upholstery shop on fire to collect the insurance money.
Christopher Hedgecock, 35, was recently convicted of insurance fraud for burning down Town and Country Fabrics & Upholstery in Douglasville. The 2014 fire injured a firefighter and caused extensive damage to the city's historic district, according to the Atlanta Journal-Constitution.
A hair shop and a tax preparation business also suffered smoke and water damage, said the Douglas County Sentinel. The Hog Ring reported on the fire in 2014.
Following a lengthy investigation and trial, the court found Hedgecock guilty of three counts of arson and one count of insurance fraud. Derek Rosa, an employee, also pleaded guilty to an arson charge.
Town and Country Fabrics & Upholstery is both a fabric store and upholstery shop, specializing in furniture and auto upholstery. It has been in business for more than 40 years.
It's not clear when Hedgecock will be sentenced.