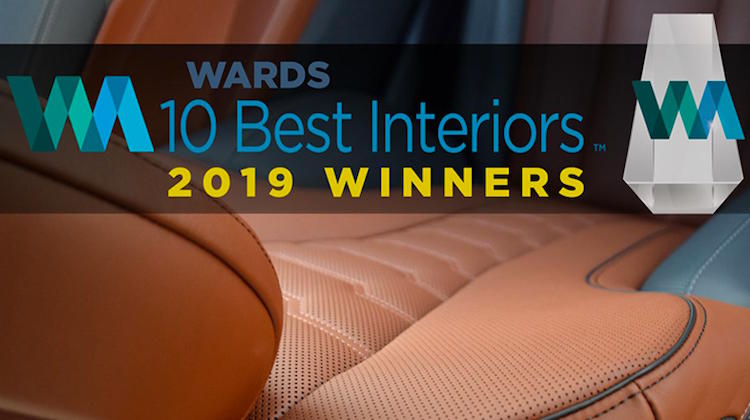 WardsAuto recently hosted its annual Interiors Conference, where it announced its list of the auto industry's "10 Best Interiors" of 2019.
The list featured SUVs, CUVs, coupes and sedans in a range of price points. The Bentley Continental GT, which starts at $276,730, made the list; as did the Nissan Kicks, which costs only $23,330. Although these cars don't have much in common, WardsAuto says they have the best interiors in their respective categories.
The '10 Best Interiors'
Here is WardsAuto's list of 2019 vehicles with the best interiors. They're in alphabetical order, not rank:
Bentley Continental GT
BMW M850i
Genesis G70
Hyundai Santa Fe
Jeep Gladiator
Lincoln Nautilus
Mercedes-Benz A220
Nissan Kicks
Toyota RAV4
Volvo V60
WardsAuto editors chose the winners from 32 nominated vehicles with all-new or significantly improved cabins. The vehicles were test driven, reviewed and scored on a long list of criteria.
"Utility vehicles represent the biggest growth in vehicle sales, and automakers aren't launching as many coupes, sedans and wagons as they have in the past, which makes it remarkable that half the list this year is conventional cars," said Wards Senior Content Director Drew Winter.
Attention to detail
In an article announcing the winners, WardsAuto noted that nearly all the interiors featured quality fabrics that stood out for having interesting textures, unique perforation patterns and eye-catching accent colors.
For example, editors loved the Hyundai Santa Fe's dark gray/light brown color scheme, set off with orange contrast stitching. Also, they loved the Lincoln Nautilus' Venetian leather seats, perforated in a distinctive Arabesque diamond pattern.
In short, WardsAuto editors were impressed with automakers' newfound interest in their cabins. Now all they have to do is keep it up!
For interior photos, as well as a detailed explanation of why WardsAuto selected these 10 models, see the Wards "10 Best Interiors" web page.