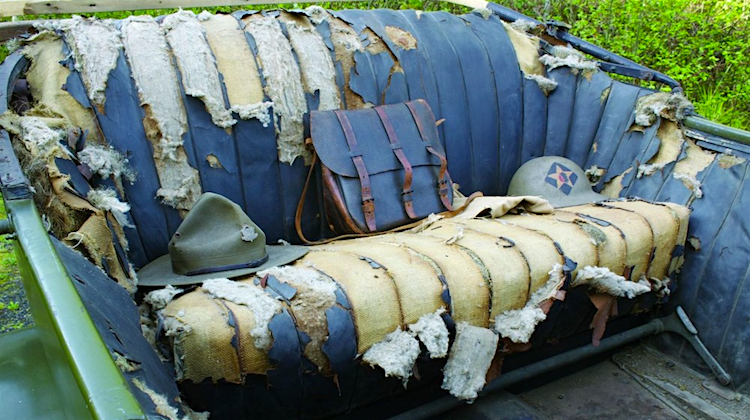 Memorial Day is not an excuse to skip work and barbecue by the pool. It's a day to remember, appreciate and honor all the men and women who died serving in the U.S. armed forces.
To mark the occasion, The Hog Ring would like to share with our community the captivating story of Serviceman John Hopkins Denison and his 1918 Cadillac Type 57, which accompanied him in battle during World War I.
The vehicle, dubbed "The Liberty Cadillac," is the only verified, surviving Great War Cadillac. And, as you can see in the photo above, it remains in its original condition.
Please take a moment to visit Hemmings, which originally published the story in 2012, to read about "The Liberty Cadillac."  It's not just a car, but a piece of American history.
Happy Memorial Day!