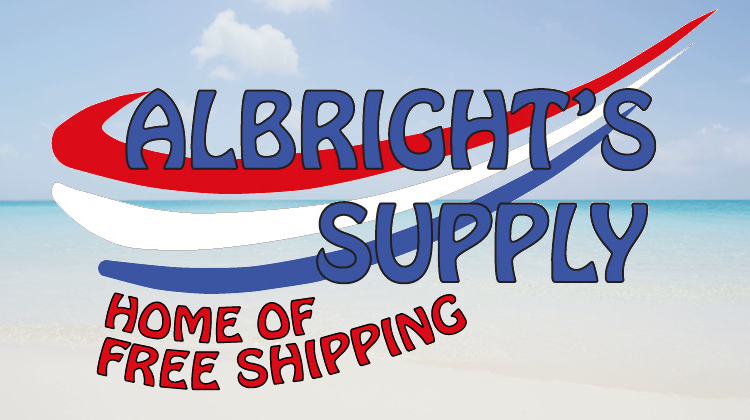 Albright's Supply just announced its "Fun In The Sun Summer Sale!"
That means they're offering discounts on materials and supplies that are designed to withstand the outdoors — exactly where you wanna be this summer.
Check out these promotions:
5% off on all marine exterior & outdoor vinyls!
5% off on all marine & outdoor canvases!
5% off on Sunguard polyester marine thread & bobbins!
To take advantage of the Albright's Supply summer sale, order online and use coupon code FUNSUN19.
Hurry, because the sale ends on July 31.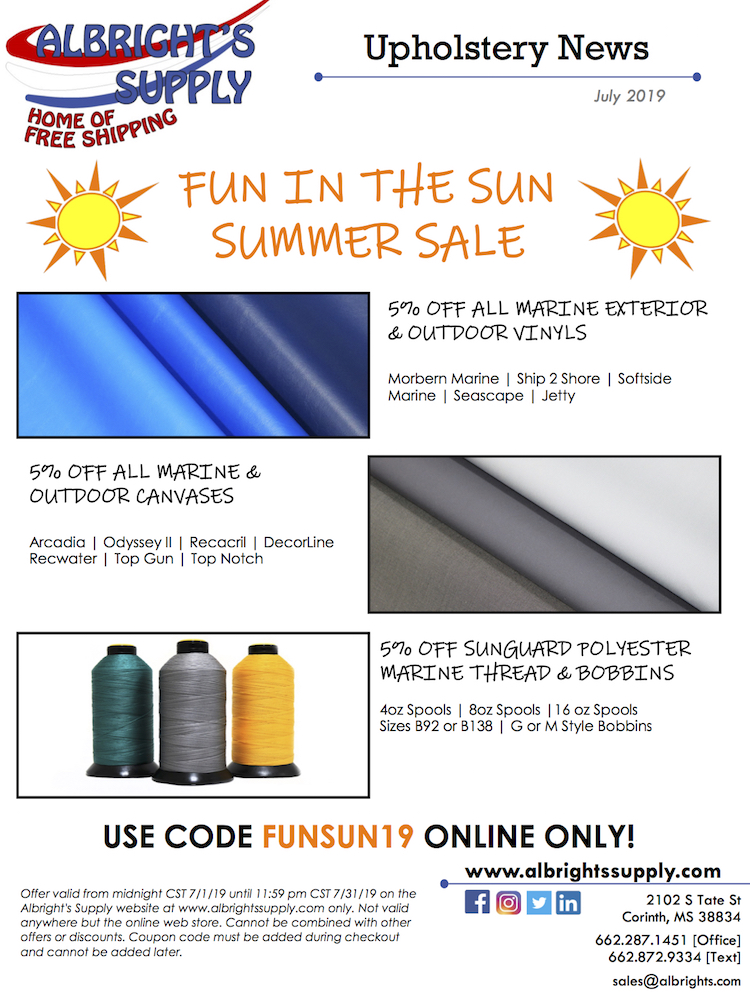 Family owned and operated since 1947, Albright's Supply has its feet planted firmly in our craft. Chris Albright, who runs the company, is a second-generation trimmer who grew up cutting, sewing and installing seat covers just like us.
To learn more about Albright's Supply and browse their online inventory, visit AlbrightsSupply.com. To set up a business account today call: (662) 287-1451.
Of course, you can also follow them on Facebook, Twitter and Instagram.