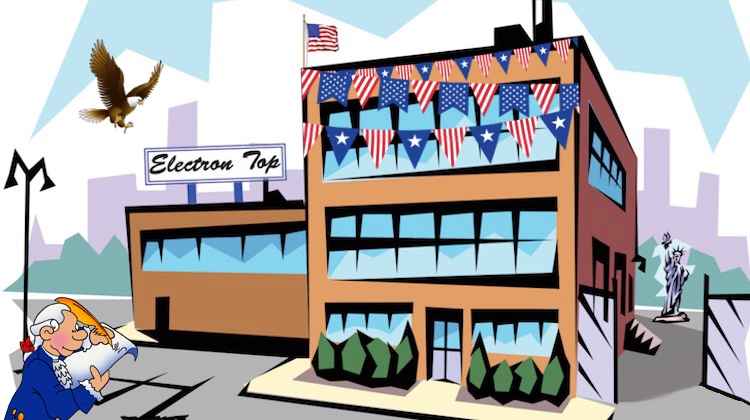 Check out the July 2019 issue of Electron Top's newsletter "Keep in Touch!" for some great Independence Day reading, as well as details on new products.
Electron Tops kicks off the newsletter with a short article on "Constitution Day and Constitution Week." There's also an interesting essay on the importance of the First Amendment, which grants Americans the freedom of speech and expression.
That's not all, Electron Top is giving away free copies of the Constitution, because every American should know his or her rights. What better way to celebrate Independence Day?
Of course, Electron Top doesn't just talk the talk. Their quality convertible tops are proudly manufactured in the United States of America.
Speaking of tops, the newsletter also includes loads of important information on special materials, new top patterns and more.
null
We're big fans of Electron's quality convertible tops, great customer service and commitment to the industry. In fact, Electron Top is one of the few manufacturers left that refuses to sell products directly to the public. Basically, they're limiting their market to ensure our prices aren't affected.
Show your appreciation and support by setting up a business account today. Visit ElectronTop.com or call (800) 221-4476. While on the phone, request a copy of their 2019 product catalog.